Occasionally, I like to stroll (jog, meander, walk, ambulate) down Memory Lane and look back at what our family was up to in the previous year. Here are a few pictorial memories from January and February, 2009.
Sarah ready for Tacky Day at school. Or was it Wacky Day? I can never remember. How 'bout if we just call it Tacky Wacky Day and be done with it?
Sarah and Steve enjoying an infrequent North Carolina snowfall.
The Chicken Soup for the Soul book finally arrived at our house! (If you're a newly arrived reader, the Cancer Book included a story that I wrote about Sarah. You can find out how to order an autographed copy by scrolling down the right column.)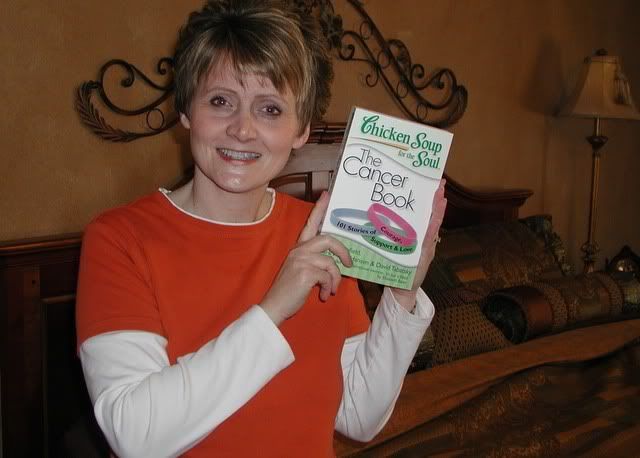 And speaking of autographs, Sarah has signed a ton of them!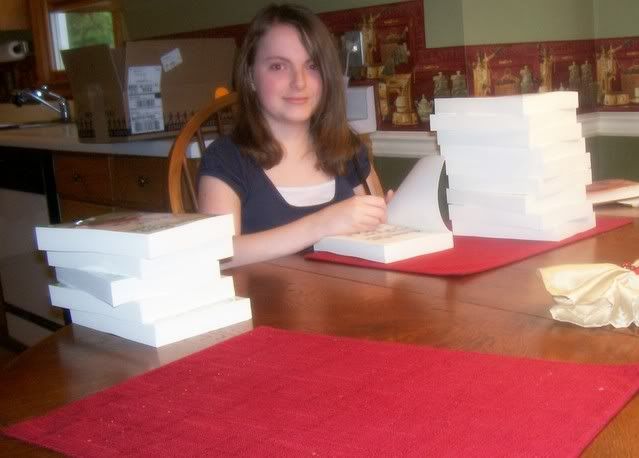 Last February, we met up with a few new blogger friends in Atlanta. Our family was in town to pick up Nathan at the airport (he was returning from five weeks in Jerusalem) and we had the great joy of hanging out with some of the best bloggin' buds on the planet! (Or at least in Georgia.)
While we were at the restaurant, I got the phone call from Nate saying his plane was on the ground. Woo-hoo!
Sarah and I enjoying the evening.
On the way to Atlanta, Snowy decided that Steve's body would make a lovely lounging area.
Sarah spent a couple days at Victoria's house in Charlotte.
Steve and Sarah went out for dinner and a movie one night. (Leaving Snowy and I home. Alone. Bereft. Lonely. Discombobulated. But we're not bitter.)
Sarah's message to the world!
One more test in a long line of tests.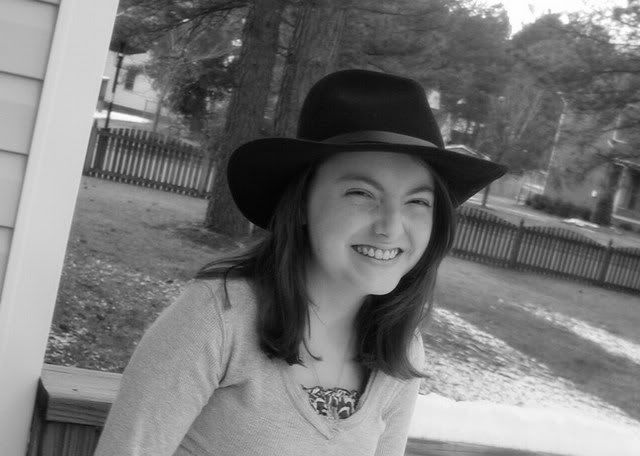 And your screen . . . . goes . . . . blank.