When I got up this morning, this is what I saw at the bottom of the stairs.

Guy flip flops. Gal flip flops. And the accompanying inference that the guy and gal accompanying the guy and gal flip flops were under my roof. Hurray!





Further signs that the College Dude had landed.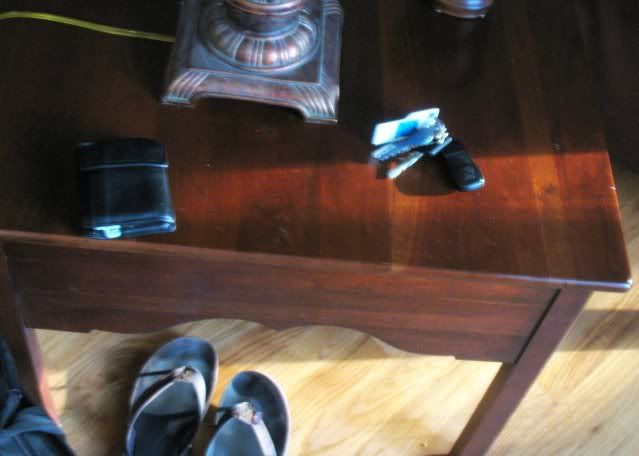 And yet another rather unarguable sign that Nate is finally home. (Snowy decided that the newcomer to the house needed a sleeping companion so he hung out with the College Dude.)




Since Nathan and Meagan didn't get in till 2:30 (Steve told me that news; I wasn't awake for their homecoming) they're both still in bed at 10 am. I went down to the living room at about 8 am to wake Nathan up and tell him to come upstairs to Steve's and my bed since it would be quieter for him.

I tucked him in, left the room and affixed this note to the wall outside the bedroom.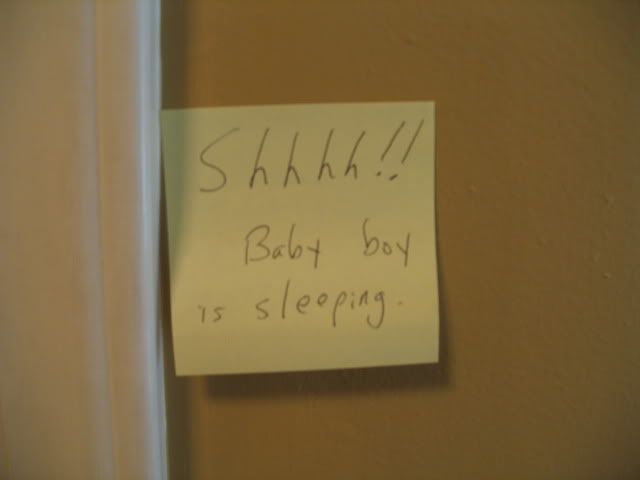 Life is good.
____________________

The question was asked in the comments section concerning Nathan's major. I don't know the exact name of the major but it has something to do with psychology, guidance counseling, etc.