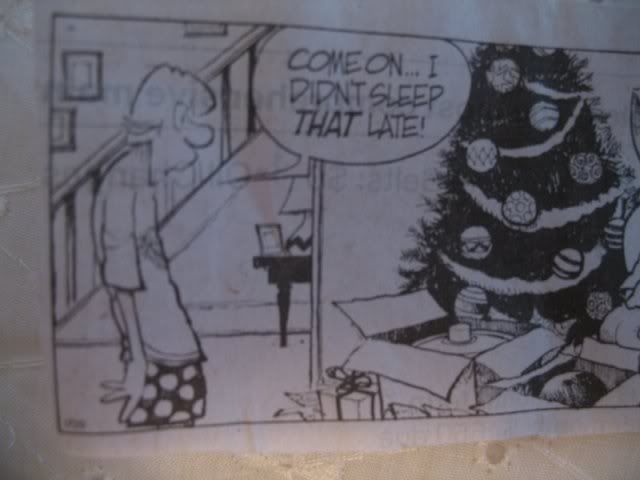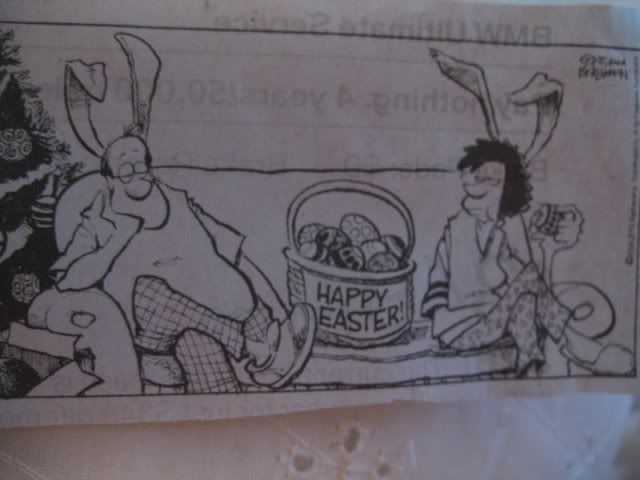 That was the cartoon that Steve's mom showed Nathan when he rolled out of bed (or actually rolled off the couch) yesterday morning at

about

11 am. He thought it was pretty funny.

A few more scenes from Christmas Day . . .


Sarah setting the table with Grandpa Smith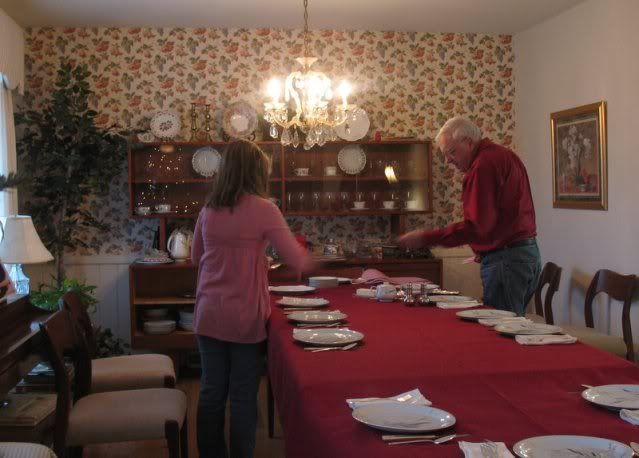 Snowy set up camp right smack dab in the middle of the kitchen so as not to miss any little pieces of turkey or ham that were dropped.



When we went down to the rec room in the basement after

Christmas

lunch to open gifts, Snowy got the happy opportunity to lick out the bottoms of two cups of egg

nog

. (This is Steve's younger brother, Dana.)




Steve with his brother Jeff and their dad.



Steve asked for (and received) a tool belt. Here he is displaying just how very big the tool belt is.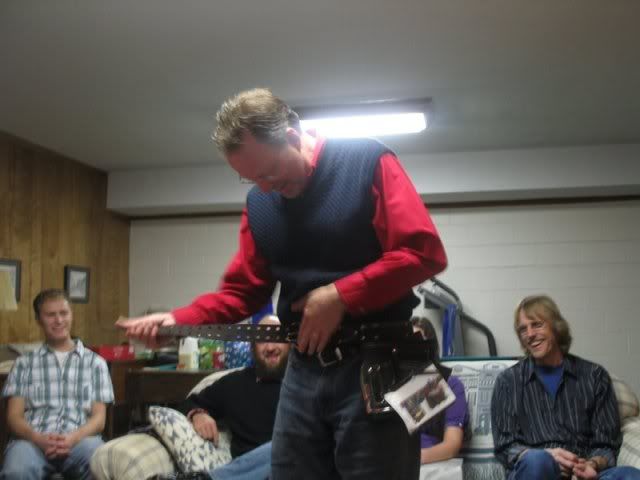 Sarah figured she'd try it, too.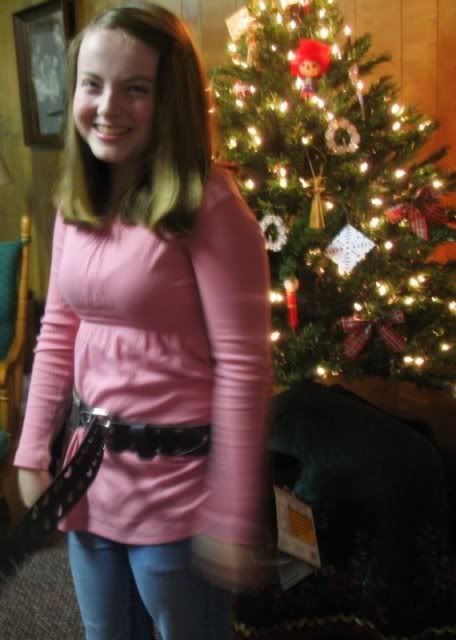 Since Ken is a retired Air Force fighter pilot, he got a big kick out of receiving an airplane made from recycled Coke cans.



After Christmas Dinner, gift opening and (most importantly--naps!) we took a trip down memory lane when Steve's dad broke out the ancient film projector and showed us movies of when Steve was young. The film footage moved from Norway to Denmark to England to New Mexico to Pennsylvania to North Carolina. Nathan and Sarah were quite fascinated to see their Dad (and their grandparents) in their younger years.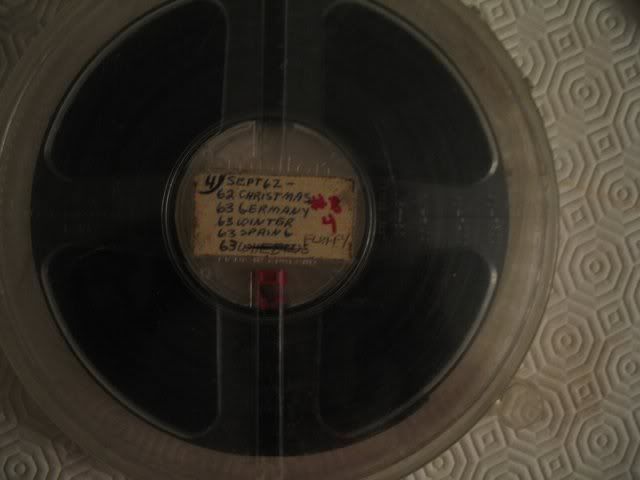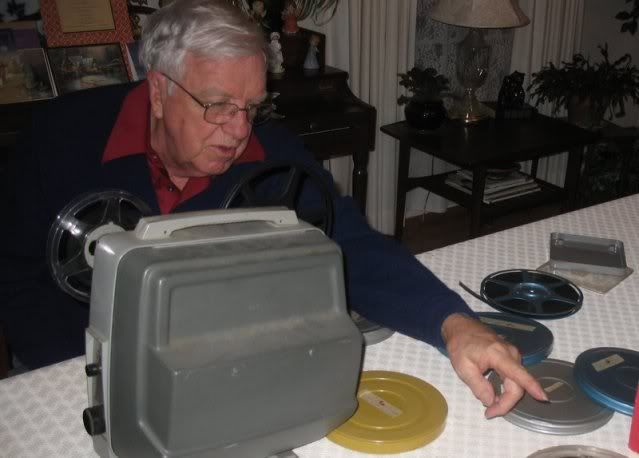 Snowy and I--full of good food and contentment.



____________________________
From the Comment section:
Georganna

asked what we all got for Christmas.
Nathan's main gift was a set of ski poles from his grandparents, Sarah got a couple video games she was really wanting, as well as a few things from

Aeropostale

. I gave Steve the complete set of Sherlock Holmes episodes on DVD (he LOVES Sherlock Holmes) and he gave me a

Miche

purse and a couple shells. (You change the outside color/design of the purse by attaching different "shells.")
Would anyone like to share your favorite Christmas gift in the comments section? We'd love to hear about it!
Redeemed1 asked if that is our old furniture in the new house.
Yes it is! The only thing we had to buy new were the drapes for the living room. It took some creativity to make everything fit with the pillars in the room, but we are quite happy with the way it turned out.
Not having to buy new furniture is a wonderful thing, indeed!