Here are few more pictures from our evening of Pancake Making and Tree Decorating.

In this picture, I was asking Nathan to please just do a "regular expression." You can see how well he listens to his mother. Sigh. I may need to think about returning him for a refund.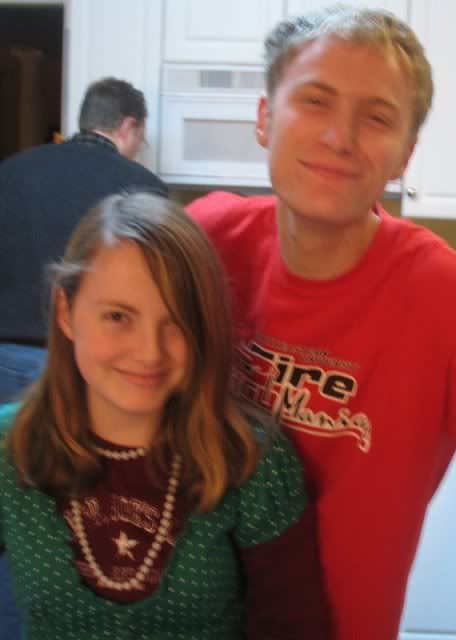 Our new kitchen finally feels like home, now that we've cooked our Christmas Pancake Dinner in it.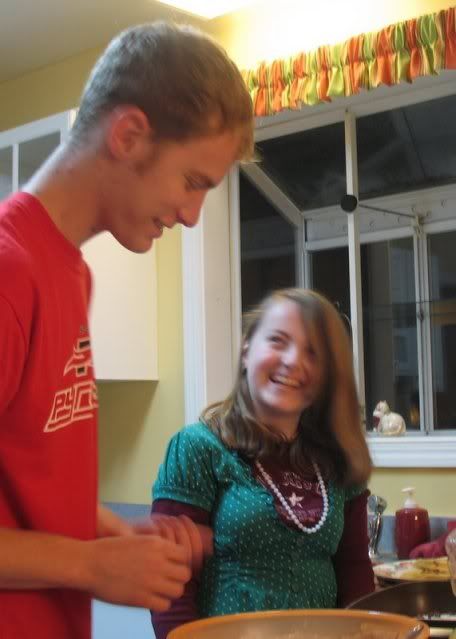 In case you're wondering, yes we were baking sugar cookies and cooking pancakes at the same time. Part of our tradition is to have sugar cookies and egg nog during the decorating of the tree and we hadn't gotten around to doing the cookies earlier in the day. So had a big ol', happy cooking mess!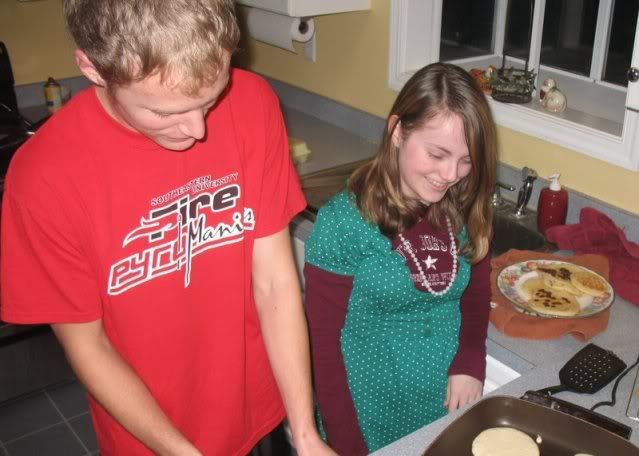 Each year when we make the pancakes, the kids always (wistfully) ask if we might have any chocolate chips in the house. And each year I (regretfully) say that we don't. Until this year! We actually had chocolate chips! In the house! Hooray!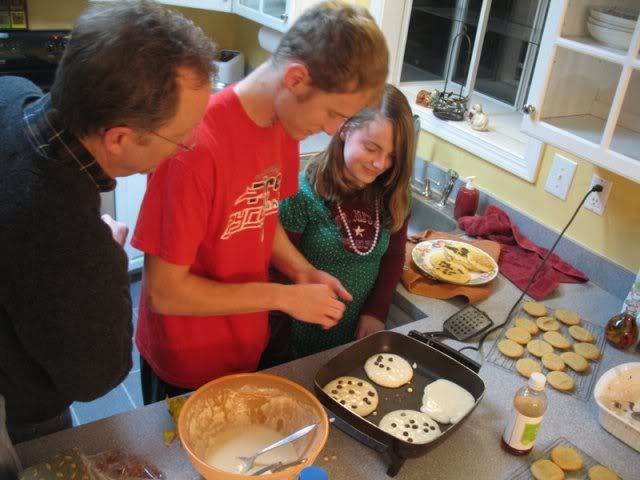 One of our church members gave us this ornament. (OBX stands for the Outer Banks, which is the string of barrier islands close to where we live.)




And speaking of ornaments, we asked Nathan to write on the bottom of the ornament he brought home from Jerusalem saying what year he bought it. (And do not even ask me why he's wearing shorts and a t-shirt in December. I think we've had this conversation before.)



A few views of the Smith Tree




Steve speaking at the candlelight communion service last night.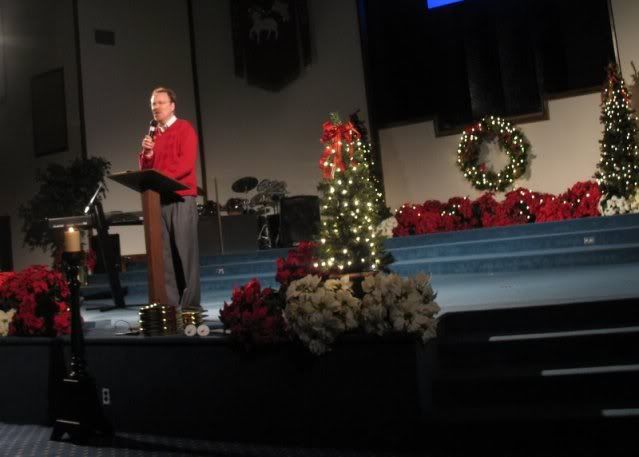 After the service, we came home and opened gifts. Steve always reads the Christmas story before the opening of the gifts commences.



One of the gifts which Nathan opened. There will be more written about this little fella--nicknamed the Money Monkey--in the next couple of days.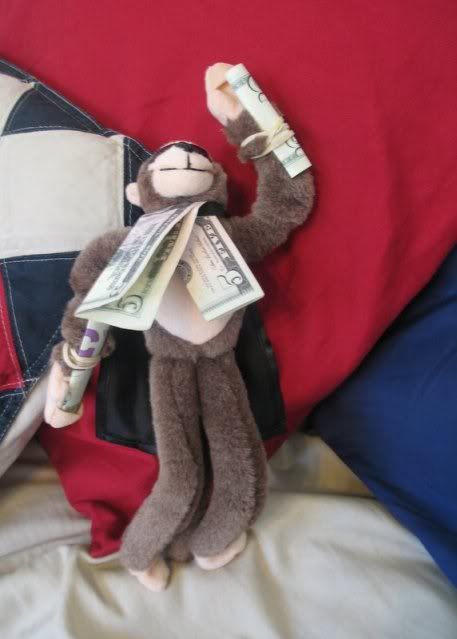 And now it's time to pack some stuff and hit the road for Charlotte! I haven't packed a suitcase in two whole weeks, after having packed one every week for several months.
I hope I haven't forgotten how. (Yeah, right.)