Yesterday was my day to show the kitchen Who. Was. The. Boss.

This is what the kitchen looked like when the showdown began.




I took one look and almost turned and ran. I almost told the kitchen, "My mistake. I give up. YOU are the boss."

However, I persevered. I held my ground. I waded two-fistedly into the fight. And two hours later, I had made a little progress.

After five hours of chipping away at the Mess That Was The Kitchen, this is how it ended up.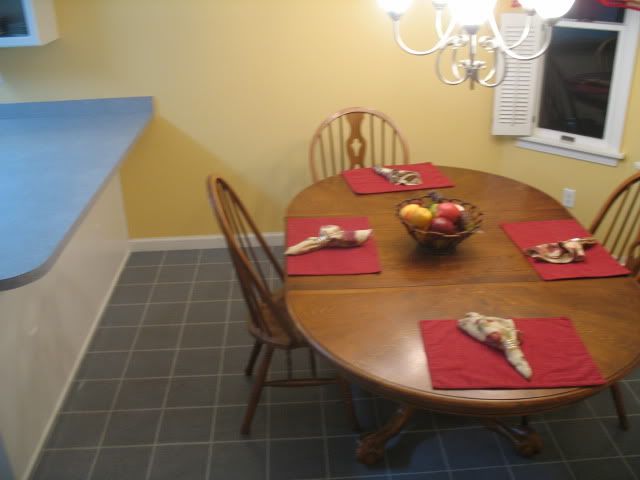 I wanted to get up and do a happy dance when it was all finished but I couldn't seem to muster up even a shred of Happy Dancing Energy. So I sank into a living room chair and watched Sir Hubby work on some curtains. In the process, I discovered another one of his (many) talents.

(Note: The striped material in the middle and the green floral part of the curtain were already there. The goal is to get rid of the green floral--which doesn't match our stuff--and add a couple panels of the curtains we brought in.)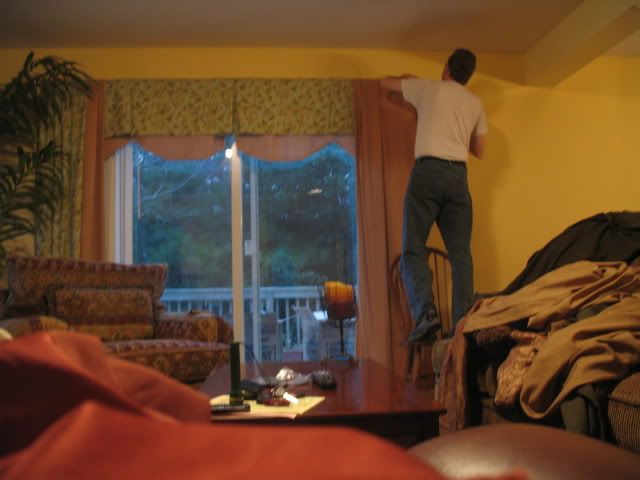 Do you see the burgundy panel, how it's pleated on top? Steve just whipped that up with his handy dandy stapler gun. If I had tried to do that, I would have stapled by own finger and commenced to whimpering piteously. But Steve just does that stuff like it's no big deal, even though most of it seems borderline impossible to me.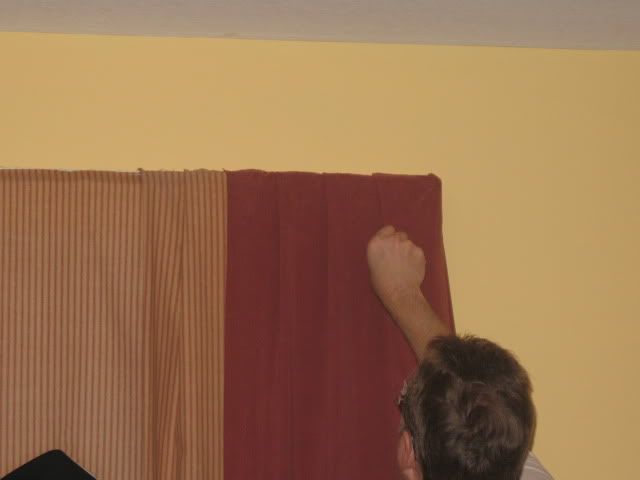 Before the curtain creating gig, Steve pulled apart a switch plate and replaced a shorted out thingy. (Fuse? Wire? Connection do-dad? I have no idea what it's called.) I am happy to report that he made sure that the corresponding fuse was turned off. Fried Husband is not a good thing.

We are starting to feel a little bit more at home at the new house, even though we haven't slept there yet. Our master bedroom still looks like this:




Our bathroom is huge! And we finally have double sinks! Whatever will I do with all that space?



On the not-so-positive side, the house needs some tender loving care in several areas. That's the reason we are able to get it at a price anywhere near our budget.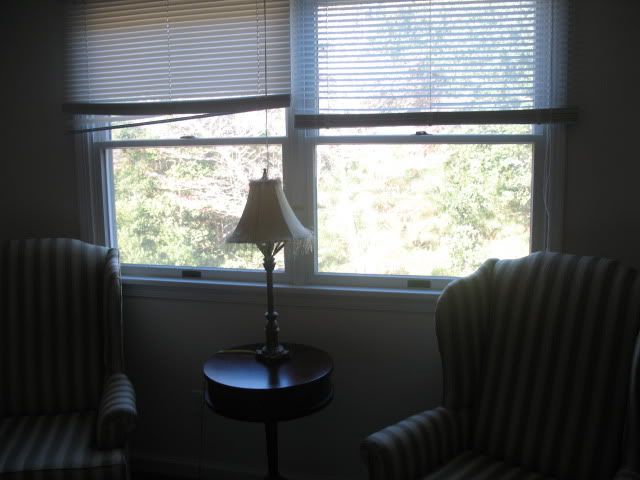 Here's the old, worn and dirty BLUE carpet. (This is on the stairs and all over the second floor. Sarah's floor has carpet too, but it's in better shape.) We're going to have this carpet cleaned on Monday so that I will feel a bit better about walking on it. Yechh.





And here's the paint going upstairs to the second floor. It's pretty scratched everywhere. (Especially after the queen bed trauma Wednesday.) We'll do a bit of touch up painting in our "spare time."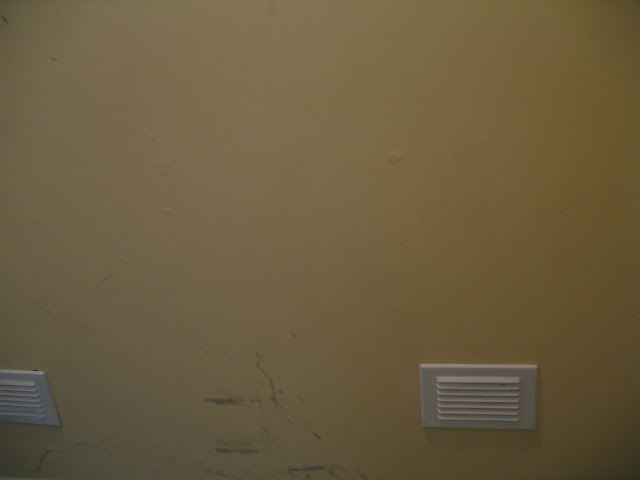 This is the linoleum in Sarah's bathroom. Let's just say that it's "interesting." (The picture doesn't really do justice to how bright the colors are.)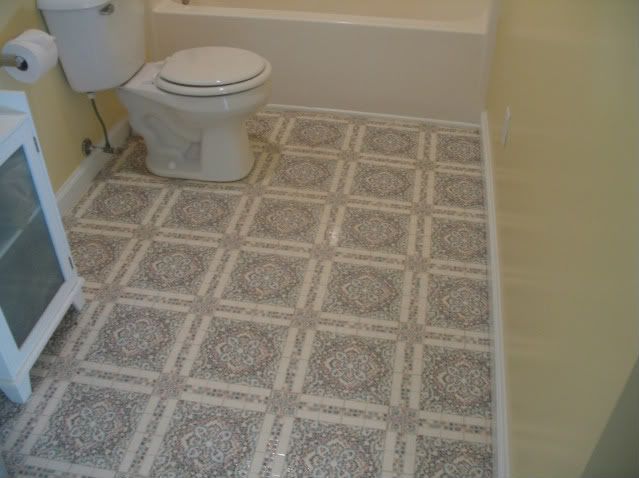 On a funny note: Thursday when Steve was standing near this bathroom talking to a church member, he commented that the linoleum reminded him of something from his hallucinogenic drug days.

One of the Big Mover Guys was coming upstairs right at that moment and he said to me, "Hey, I heard that. The preacher used to be a druggie!"

I replied, "Yeah, and he's an even better preacher because of it becasue he knows where people have been."



Here's Steve back in his "interesting days."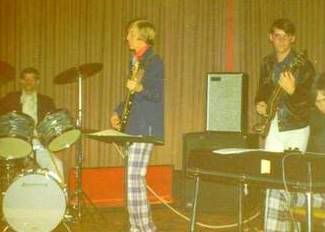 I really dig the turquoise. (Freshman in college.)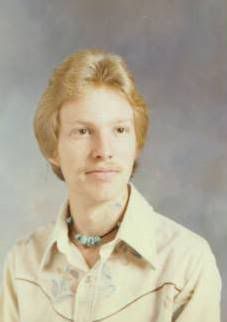 A college picture ID when he was playing bass guitar in bars and doing drugs. (Junior in college.)




And so.
The Preacher Who Used To Be A Druggie and The Preacher's Wife Who Never Was A Druggie (although she sometimes abuses chocolate) and The Preacher's Daughter (who was actually addicted to morphine during her transplant) are getting all settled into their new home and new lives.

Thanks for stopping by and checking on The Preacher's Family.