It's 8:34 am.
By a conservative estimate, I have at least 126 more hours of packing to do before the moving truck arrives tomorrow morning. So why am I sitting here writing a blog?
Good question.
However. Since I'm already here and since I've already decided that the packing will never, ever get done--not in this life nor in the life to come--I figure I might as well just go ahead and ignore it.
In fact that has become my new Life Philosophy, "If Ya Don't Like It, Ignore It!"

(I'll let you know how that works out for me.)
Since I was working so diligently last week pretending that the packing job did not exist, I was especially thankful that Nathan and Meagan were home so they could at least get his room whipped into shape. They spent many long hours in there and did a tremendous job. (Thanks for your efficient and fun help, Meagan!)
When they had gotten it all finished, I had to smile (and shed a tear) when I walked down the hall and happened upon this box.
And then when I saw this box, I smiled even bigger because I realized that Nathan and Meagan had made the important discovery that at some point in the packing journey, there comes a time when you run across a bunch of stuff that doesn't fit into any category, any box, or any special spot. Therefore, it is very important to establish the all important "miscellaneous" category. If you don't, you will go absolutely stark raving mad. Which I've already done. So it's too late for me. But maybe I can save someone else from the same fate.
Eventually, between the miscellaneous and the memories, Nathan's room got packed.
And eventually, the time came him for him and Meagan to leave this house for the very last time. Ever.

Since I don't have any words in my awesome adjective arsenal to describe the feelings that were engendered by that particular event, I'll let my pictures say the thousand words for me.
Nathan leaving the kitchen and walking into the garage. For the last time.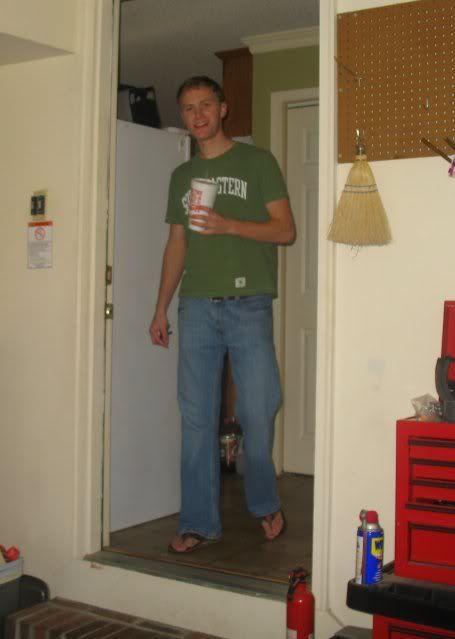 Meagan joining him in the garage. For the last time.
Smithfield hugs ensuing. For the last time.
And yet even more Smithfield hugs ensuing. For the last time.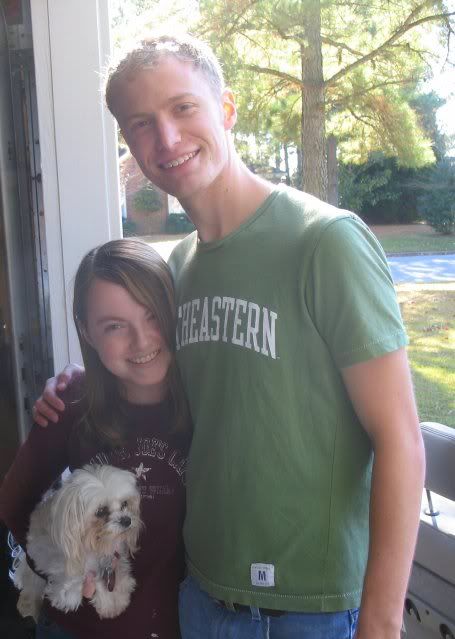 Waving good-bye as Nathan and Meagan pulled away from our house. For the last time.

My child has left the house of his growing up years behind.

And in the wake of his leaving, my heart is filled with the bittersweet melody of
the miscellaneous and the memories.