Steve and Sarah just left to take Meagan to the airport (after her lovely two-week visit) and Nathan is due to arrive home from work in a little over an hour. So for the moment it's just Snowy and me at home, updating the web site and having scintillating Snowy/Becky conversations. (Which tend to be a little one-sided since Snowy is a man of few words.)

There will be a longer update coming soon but I wanted to briefly address a few comments/questions about our newly painted wall.

Guerrina asked what color the paint is: it's Bungalow Gold by Eddie Bauer. A couple other people asked why we painted the wall when it already looked so nice. It was mainly because we are trying to "neutralize" the house as much as possible so that when potential buyers come in, they have a little bit of an easier time picturing their "stuff" in our rooms.

Now if we could just get a few buyers to come by and look at it, we'd be set. We're still stuck at our record of TWO viewings in seven months! "Anonymous" left a clever rhyme in that regard:

Mirror, mirror on the wall
How many buyers did new paint call?

At this point, the paint has called zero buyers but we will continue to wait. And pray. And hope. And paint.

My back is doing quite a bit better after four chiropractor visits. The long hours in the car on the way to and from Charlotte were not real pleasant (pain wise) but fortunately there was a lot going on in the van to take my mind off my discomfort.

First of all, I had this handsome van driver at my side.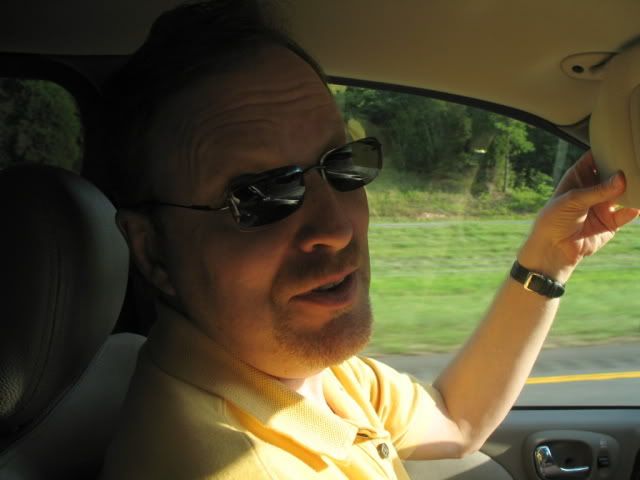 And behind me, I had Nathan who was doing his best to be an entertaining van guy. (If you're wondering why Sarah is not intently watching the "The Nathan Show" going on in front of her, it's because she's listening to her favorite music on her iPod.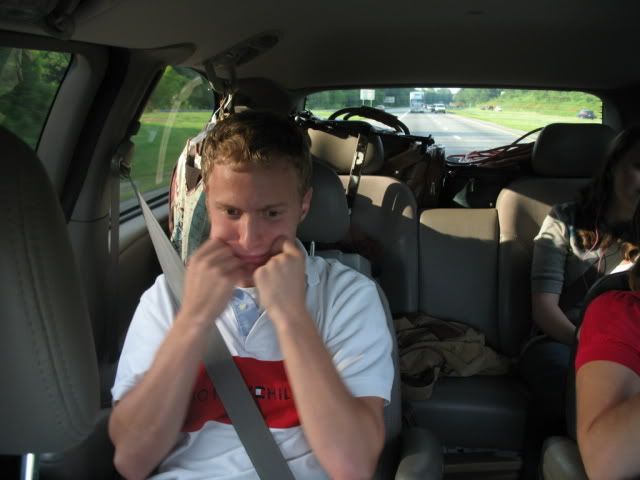 And of course, I also had Sir Snowy by my side, keeping a careful watch out the window for any Marauding Squirrels or Evil Birds. He's very protective, that way.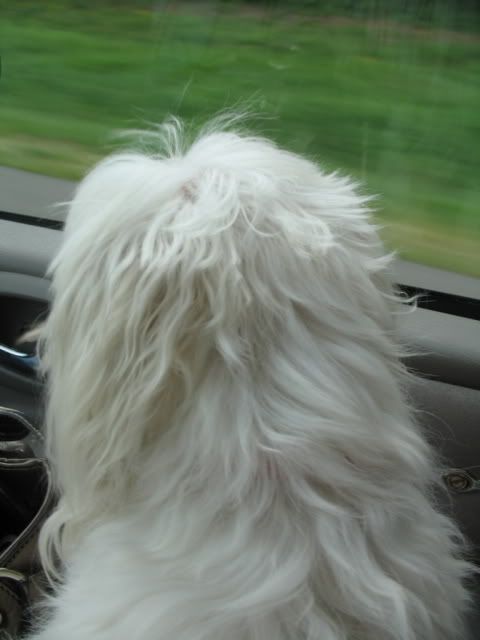 And that's all I'm going to write for the moment because my back is currently yelling at me, "Hey YOU! Get up and stretch, and walk around a little!"

Or something like that.

At any rate, I'm outa here!