I know that I posted on Monday that Meagan would be arriving yesterday for a visit. However, as it turns out, Nathan and Steve went to Smithfield yesterday to do some painting at our old house, as well as to pick up Meagan. (She had caught a ride from Florida to the Smithfield area from her sister and brother-in-law who were enroute to to NY.)

She had already agreed to help Steve and Nathan with some painting before they all headed back here to Manteo last night, but alas, the painting job just grew and grew and grew. They ended up staying overnight in Smithfield and are still there today, still working. They plan on being home in time for dinner tonight.

Here they are painting our living room in August.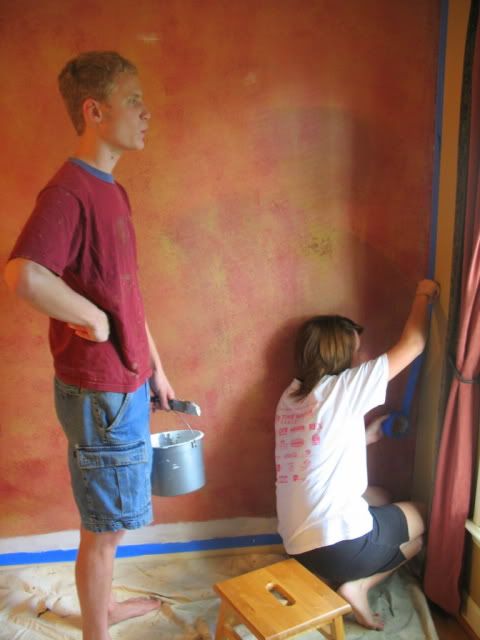 Since they're painting the home office and Sarah's bedroom now, and Meagan also helped paint our kitchen several years ago, she has definitely got a lot of Smith Painting Experience.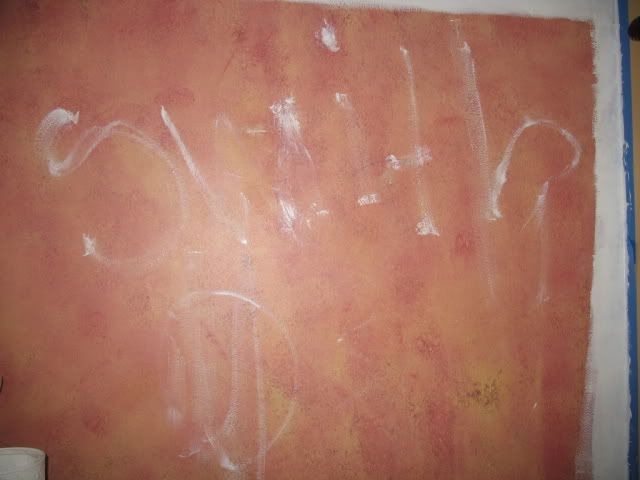 In the meantime, Sarah, Snowy and I have been holding the fort. And I've been doing even more unpacking and organizing. Does it ever end? Ever?

Unhappily, when Steve, Nathan and Meagan arrive home tonight, the back of the van will be filled with yet more stuff that we didn't have room for during the big move. So tomorrow I guess I shall unpack and organize stuff some more.

I'll no doubt need some extra chocolate to keep my strength up.