Just as I promised, today I'm featuring a guest writer here at Smithellaneous, one that I am well acquainted with and can recommend to you for wise and insightful advice on marriage. I also happen to know that he is married to a really fabulously wonderful woman.
(And might I just add that if you leave several thousand comments saying how much you enjoyed this piece, he might even be compelled to guest post more often!)

And now, I present to you . . . . Steve Smith.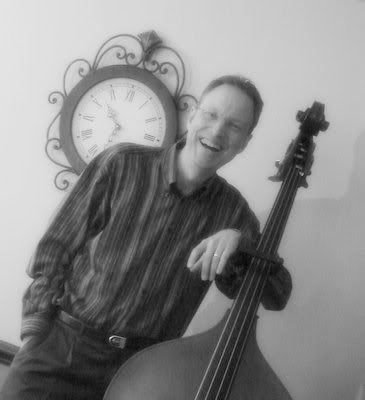 Ok, so, um Queen Rebecca has asked (commanded?) me to respond to a great question written by a Smithellane-ite about, "How we stay happy together" with associated germane tips and/or advice.
Firstly, our marriage is not perfect; no such marriage exists. But our marriage continues to grow. That-being-said[1], we do hereby and forthwith step down off of any and every pedestal of perfection. Only Jesus gets that prize.
Secondly, both of our parents and their parents were married 50 plus years (some 60 plus years!) before one of them died. That is quite an example. None of them was/is perfect but they were/are committed Christians who also know how it is to "run with feet of clay."[2] They persevered through hellish times, forgave and put up with each other and overcame daunting obstacles.
Thirdly, Becky and I were friends before the bonfires of romance kindled and we remain best friends to this day. This does not happen by accident, but by intention. "Good marriages may be made in heaven, but they are maintained on earth."[3]
Fourthly, we have sought out Christian marriage counseling during several seasons of our marriage. The first was during a time when we were stressed by the behavior of others that threatened to tear at our love. And then there was Sarah's cancer journey. Eighty percent of child-cancer couples divorce. We sought Christian counseling individually and together because the thing was bigger than we. Us. (Not sure which usage is correct.)
Fifthly, we make the bed together almost every day; we learned this from Dr. and Mrs. Charles Cookman, (Charles Cookman is the late leader of our denominational state office. His wife's name started with an "E" but I can't remember it.[4] I do remember, though, that he always called her "My Queen.")
Sixthly, we both love words, reading, songwriting, singing and communication in general. This helps to keep conversations lively.
Seventhly, we insist on a family meal, sans electronic entertainments, several times a week. We do our best to ignore the phone during meals, too.
Eighthly, we have both needed forgiveness from each other and have both given forgiveness.
Ninthly, we both try to not nag each other with the little stuff. We praise each other in front of others and never, ever, criticize each other publically, even in fun.
Tenthly, we have both learned to laugh at ourselves.
Eleventhly, I like the sound of this word. It kind of bunches up on the tongue when I say it. Maybe I just made it up. Hopefully I will receive royalties from Webster's Dictionary for it.
Twelfthly, we are both committed to helping the other to fulfill their dreams and God-given potential. (Hey, Beck. . . about that two seat roadster. . .and the flying lessons. . . )
Thirteenthly, we waited a few years after marriage to have kiddiwinkies. This helped us to get to know each other and to do some growing up. Which we needed.
Fourteenthly, we do not bring up negative stuff at the dinner table. Dinner is a time of renewal, celebration, rest and connection. (This one could have been part of the seventhly part, but I'm getting paid by the word.)
Fifteenthly, we write stuff in our greeting cards to each other at birthdays, holidays, etc. How can I expect Hallmark to know what I want to say? Besides those cards are often filled with smarmy rhymes.
Sixteenthly, we have maintained healthy boundaries with extended family.
Seventeenthly, I am willing to go to a chick flick with her and she will go with me to see things blow up. However, she does prefer that the action flicks have character development. (Huh? Is that even possible?)
Eighteenthly, we are both active listeners and actively listen to each other; though she is better at it than I am.
Nineteenthly, I'm almost done.
Twentyteenthly, we discuss purchases with each other to help keep the spending in line.
Twentyoneteenthly, . . .this is how my sermons end. They just kinda wind down and peter out, generally leaving the congregation either stunned or comatose.
Twentytwoteenthly, I'm done.
---