Here are some pictures from our latest trip to Manteo.

The first one shows the very first meal I ever cooked for our family in Manteo. A special occasion, indeed. I went with Pioneer Woman's Chicken Spaghetti but substituted two cans of cream of cheddar soup for the cream of mushroom. In my opinion, it makes it twice as yummy. (I'm not a big fan of mushrooms, anyway.)

Plus, I was able to freeze half of what I made and will take the rest of it on another trip.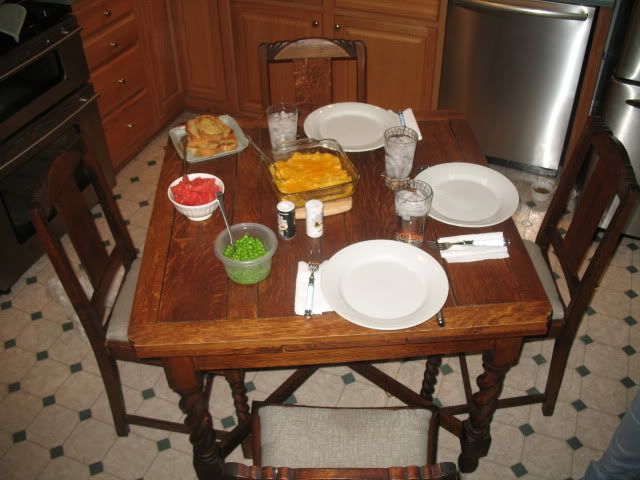 Thanks again to ALL of you who sent such great ideas for "traveling food." I am going to be putting them to good use in the weeks to come.


This is what the table looked like when we first went into the house. Someone from the church went to all the trouble of buying this fresh fruit and arranging it in a lovely fashion. We felt very warmly welcomed. (She even included a chew treat for Snowy so she is now Snowy's new best friend.)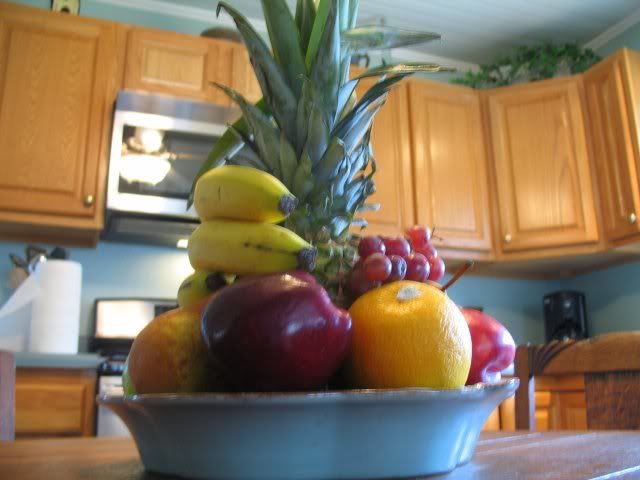 The lady in the church who owns this house (she's letting us use it every weekend in October) had a book lying out about the history of the Outer Banks. Turns out her great grandparents knew the Wright brothers and her grandma even helped the older brother sew up some fabric that had ripped. There were pictures and memorabilia all over the house about Wright brothers history--fascinating stuff! I was especially intrigued by the fact that after that first flight, when the Wright brothers dismantled the plane, they took the white linen fabric from the wings and gave it away so that dresses could be made out of it.

Here is another cool part of the house. Don't you love the idea of using faucets for hooks? I had to go ahead and hang something on it just because I've never hung something on a faucet before.




Do you remember this photo from last week?



What a difference one little word can make. Here's the sign from this weekend where "Rev." is changed to "Pastor." There's a whole world of change in that simple, small word.


Even the sign in front of the youth building next door to the church was part of the welcome.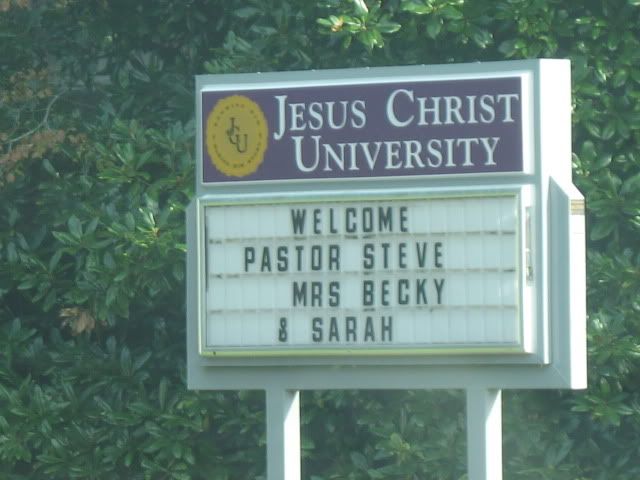 Here's one of the entrances to the church.



And the lobby.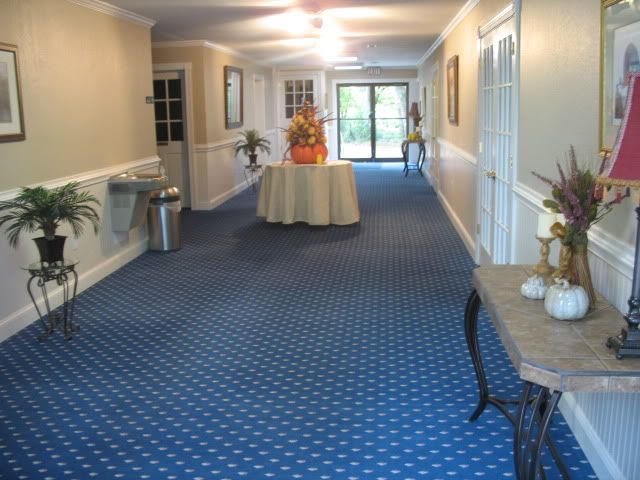 And here is Snowy, who is very diligently checking out the church property to be sure that all is well.




This is our view on the way home as we cross the bridge going from Roanoke Island (where Manteo is located) back to the mainland.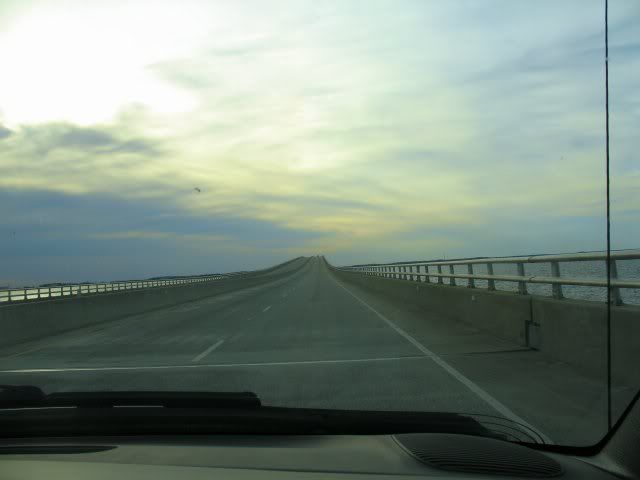 I have quite a few of your questions lined up to answer and a few miscellaneous stories to tell, but I'm going to sign off for now with a brief medical report.


I'm still sore today from my fall (and kind of weak and shaky) but I was able to rest most of yesterday and felt renewed by that.


My mom is still in a lot of pain from her fall; I hadn't realized it earlier, but in addition to the shattered collar bone, she also scraped a whole bunch of skin off her arm and has a lot of bruising all over her chest and arms. My sister, Debbie, has brought her home to stay with her family for a little while so that she can keep a good eye on her. And since Mom checks Smithellaneous on a regular basis, excuse me for a moment while I stop and say, "Hi, Mom! I love you!"


Thanks to ALL of you for stopping by . . .