The church in Orlando that we sang at last Sunday put us up in a resort hotel on Saturday night. As much as I really dislike badmouthing provisions that have made for us, in this case I don't have much of a choice. Sadly, so many things about the place were woefully substandard. Not up to par. Not up to my high standards of life and living. Not according to Doyle.

Let me list them for you.

The trees were not nearly tall enough. I mean, come on people! Get it together! Grow yourself some trees, already!





Transportation around the grounds of the resort was partially provided by golf cart. There weren't enough golf carts to go around and we had to wait and wait and wait for one to become available.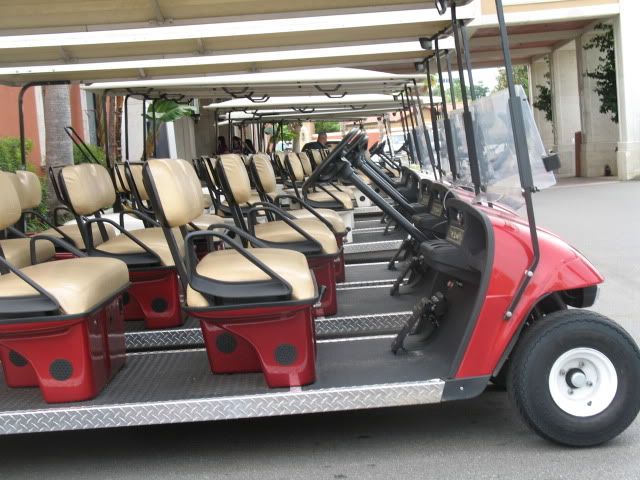 Lovely architectural detail was sadly missing from the building design.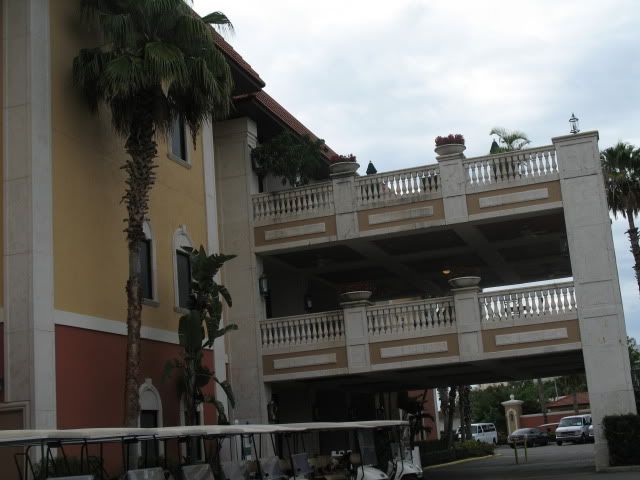 The bathtub was way too small. How do they expect a person of my, um, girth, to even begin to wedge herself into such cramped quarters?




There was hardly any space available for Steve's and my bed. (Sarah had her own bedroom and bathroom.) And the beds were incredibly undersized and completely claustrophobic.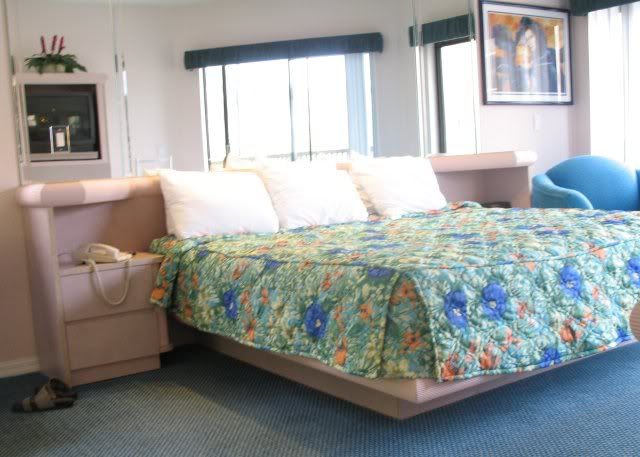 They didn't even provide any space to sit and eat a meal. I mean, where in the world where we supposed to sit while eating our pizza? Hmmm ?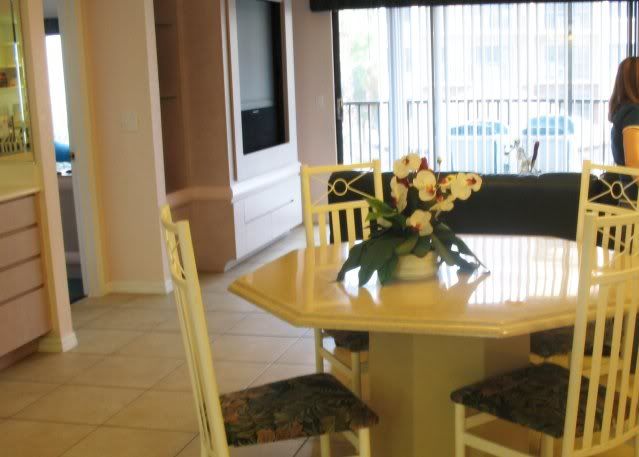 There were not any interesting architectural items to look at from our balcony.




The TV was one of the smallest I have ever seen and we had to use binoculars to even see the screen.




There were hardly any mirrors to be found in the whole place.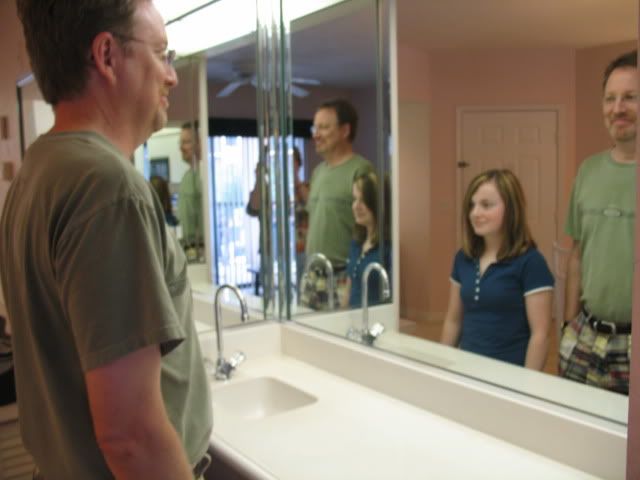 Comfortable seating options were nil.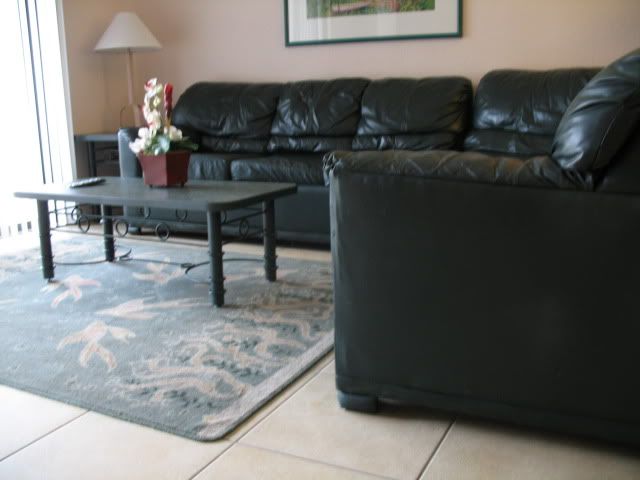 The balcony overlooking the pool was so small we had to take turns sitting out there.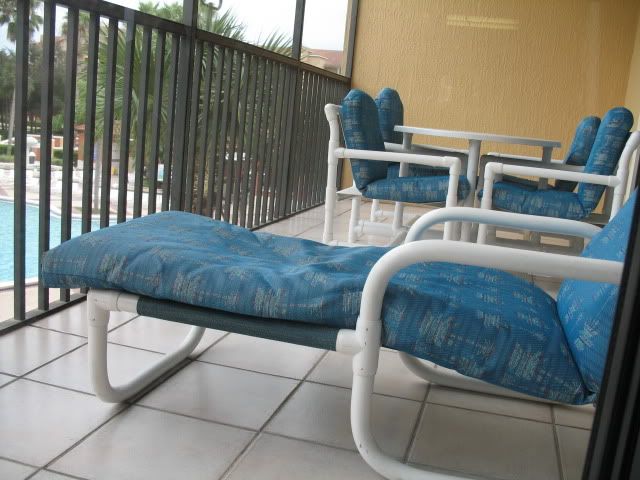 The fish were as minuscule as minnows.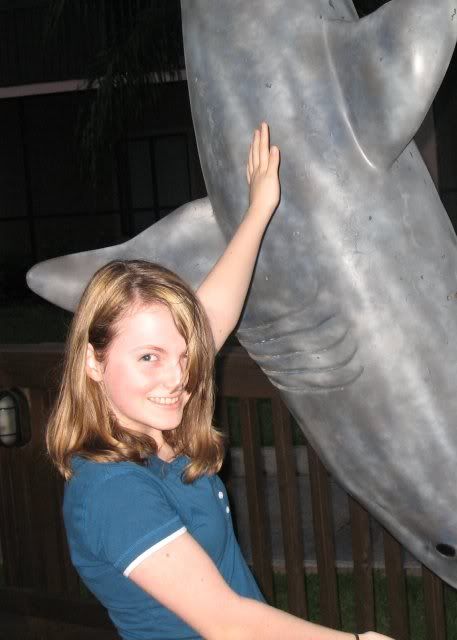 There were NO lovely backgrounds to pose in front of.




The resort had only a measly seven pools and the pools were always teeming with people.




They kept the pools pitch black so that no one could swim after dark.




There was an appalling paucity of greenery in the place.



And the artwork was bland and uninteresting.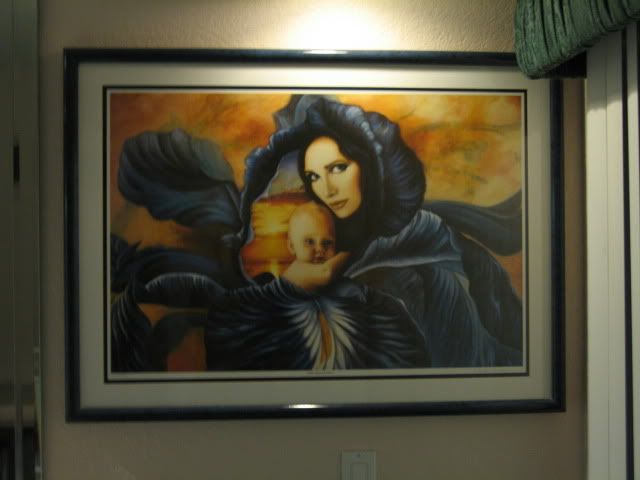 (Actually, this particular picture was so interesting that the three of us had an argument as to whether or not we liked it. We'd be curious to know your opinion? Is it sort of dark and creepy? Or is it creative and appealing? We never did make up our minds.)



So anyway, that pretty much sums up our Saturday night stay in Florida. Pretty pitiful, huh? (smile)

I think you can probably guess that we actually loved the place and felt utterly pampered and spoiled while we were there. And as a bargain lover from way back, I was especially happy to know that the church got that suite for less than what a room at the Holiday Inn would cost because one of its members is a resort employee.

Beauty AND a bargain! Nothing could be better!

We left the resort early Sunday morning and went to McDonald's for breakfast. This particular McDonald's is one of the largest in the country.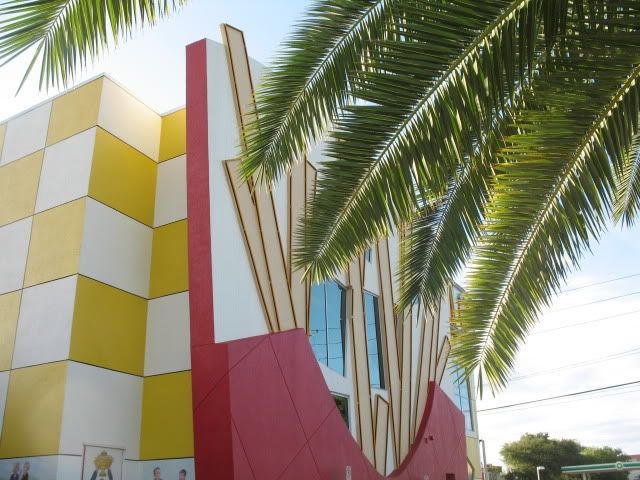 We had actually eaten there a long, long time ago, back when we were on the road and both kids were small. My, how our family has changed. One of our kids is fourteen and the other one turns twenty today!

In fact, looking at the clock right now, I see that it is 6:29 am and Nathan was actually born at 6:30 am. Ladies and gentlemen, we are within one minute of being exactly twenty years past the birth of my firstborn!

I know it's not all that exciting to you, but I'm pretty jazzed about it! Especially since, after giving birth to Nathan, I lost fifty pounds overnight. (In addition to the regular baby weight and the "eating for two" weight, I had also gained a whole bunch of water weight and was pre-eclampsic.) It was the first and last time I lost weight that fast. What a rush!

Okay. I think I have drifted from the story line. Back to Orlando we go.

After our McDonald's visit, we drove about twenty minutes across Orlando. When we turned off the main road, it only took about a minute for us to be gazing at this sort of scenery.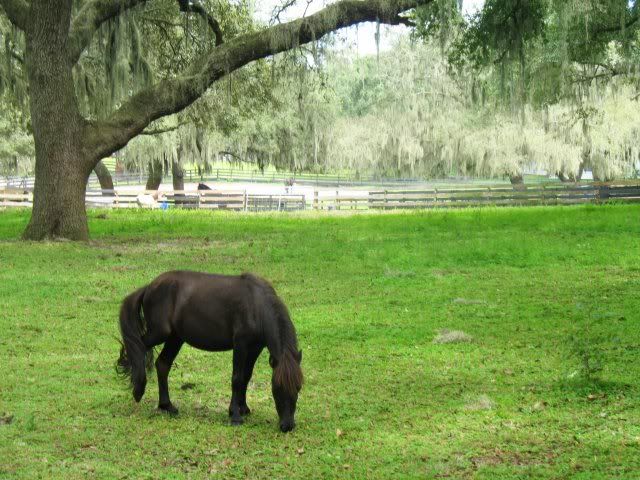 It was amazing to me how quickly the transition was made from urban to rural. And since I'm a rural-loving gal myself, I was especially enthralled.


After our morning service, we had a lovely meal with the pastor and his family. We had sung at their church several times when we were on the road and it was great seeing them again. (Especially when the pastor's wife and I happened to discover that we had been born in the same state, the same city and the same hospital!)

After lunch, we made the 2 1/2 hour drive to our evening concert locale. We were invited to sing there by our good friend Gordon Goertz, and his wife Nancy. When they were pastoring in N. Stonington, CT, we sang at their church there several times. And when Sarah was facing her first cancer surgery, Gordon surprised us by driving eighteen hours one way and showing up for it! Now that's a real friend!

Once again, we were housed in a lovely room, not as big and fancy as the resort, but beautiful and homey and welcoming.




We were especially impressed when we walked into the room and saw this envelope on the table.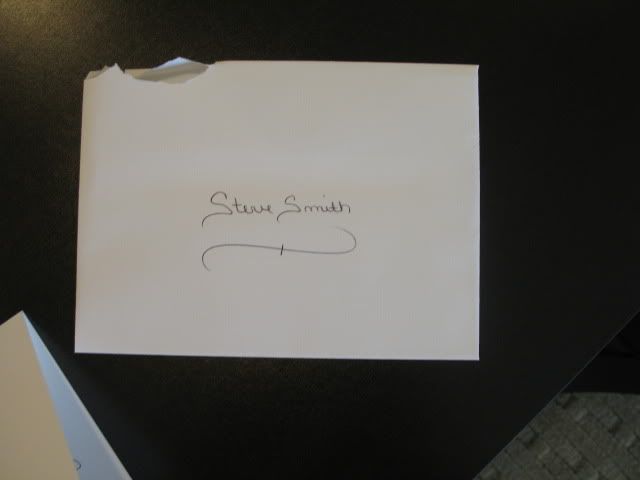 We have never before stayed at a hotel that greeted us with a handwritten, personalized note of welcome!

Steve and Sarah ended up meeting the manager of the hotel (Homewood Suites) the next morning and Steve complimented her and told her how impressed we were with the note and the facility in general. She told him about her philosophy of hotel management and then they got to talking about what he did for a living. Eventually Steve told her about Sarah being a cancer survivor and then finally ended up giving her one of our music Cd's.

It's such a cool thing to get to travel to different places and meet such interesting people. It's especially wonderful to get to know their stories and get to tell our own story because really, in the end, life is a lot about stories.

Every life has a story, every life is a story, a story written from the moment of birth. From day to day and from year to year, our moments are being lived and our words are being written.


My goal is to live and write my story well, because I know that people read my moments, just like they do yours. We learn from each other in so many ways and the people we come across in our daily lives--whether at a hotel, a church, at work, or in our homes--become a part of the fabric of who we are, and who we are becoming.


No one writes a a life story alone and
I'm thankful for the people who are writing with me.


I'm thankful for my family, for dear friends from the past, and for interesting new acquaintances. I'm especially thankful for you, thankful that you come back over and again to be a part of my story, even while it's being written.