We are a law-abiding family.

A pastor's family.

A Christian family.

Deception is not in our DNA.

However.

Desperate times call for desperate measures.

May I introduce to you Exhibit A.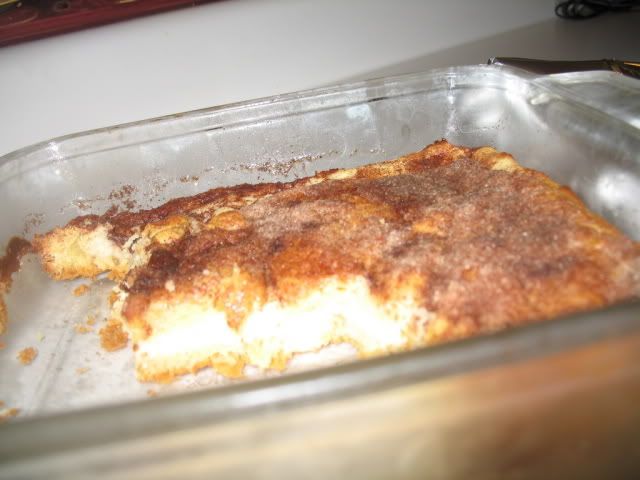 These are cream cheese bars. One of my favorite recipes. Not real cheap to make so when I do make them, I tend to be a bit possessive of them. (Or maybe I should say, a LOT possessive.)

May I now introduce to you Exhibit B.



Each of these pair of shoes represents a young man. A young man who joined Nate last night for the 2009 Great Summer Sleep Over.

Now let me just say that Nate has had these certain young men over before and I have actually witnessed with my own eyes an entire 9x13 pan of brownies disappear into their yawning caverns of teeth in as few as seven seconds.

A one dollar pan of brownie mix? No biggie.

A pan of bars that cost me cream cheese AND crescent rolls? Yes biggie.

And so here comes the deception part. I do hope you all can still respect me after I share this with you.

I am here to hereby admit that Steve, Sarah and I (cream cheese bar lovers, all) put our devious heads together to try to come up with a plan to save the bars from the impending horde of hungry male humans who were about to invade our home. After bringing up several solutions that didn't seem "tough" enough to handle this particular challenge we finally hit upon a winning deception stratagem.

May I introduce Exhibit C.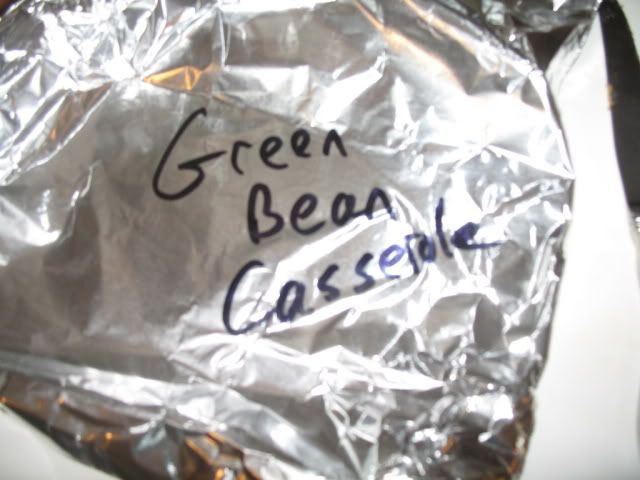 Ahem.

Yes, I am here to admit that we decided to cover the bars with a piece of foil marked, "Green Bean Casserole."

And do you know what?

When I got up this morning, the bars were still there. Untouched. Unsullied. Unconsumed.

And so you know what I did, don't you?

I had a little bite of green bean casserole, just to celebrate.

I love me some green bean cassesrole.