Do you remember last week when I was stressing out over cooking a Thanksgiving meal for our family? I was pondering what simple, little dishes I could throw together and still legally dub it a Thanksgiving meal.

Well, this weekend, my dear sweet husband came up with a grand idea. An idea which just goes to show you that husbands tend not to be tuned into The Various and Very Real Cooking Stresses That Attach Themselves To The Female of The Species.

He burst into the room and said, "Honey! I have an idea! Since Meagan's family is going to be nearby during Thanksgiving week (Meagan's Dad's parents live near Smithfield) wouldn't it be great if we had Thanksgiving a couple days early so that they could join us? We could have the four of us, and Meagan, and Meagan's family and my parents! They could all come for a meal! Wouldn't that be so wonderful?"

As he stood there before me, radiating great bonhomie, bliss and peace and good will toward all men I thought, "He is so very definitely male. Only a man would find it exciting to have that many people over for a large meal the week before a large move."

I couldn't help myself. I sighed. And then I gave him The Look.

The Look is something that wives dole out to their husbands whenever their husbands say or do something that is beyond the comprehension of the female brain. (There is also a "Reverse Look" that husbands dole out.)

This was one of those times.

But then later on, after I had packed The Look back into mothballs, I got to thinking about what he had said and realized that it would be a lot of fun. We could have a Thanksgiving feast featuring boxes stacked everywhere, a dearth of gravy ladles, store bought pies, and chaos reigning supreme.

Hey, chaos can be fun! At least that's what I'm trying to tell myself as the next few weeks of chaos get ready to hit. Who knows WHAT we'll do for Thanksgiving? The important thing is that we will do something, and we will have fun with however it turns out. I'll keep you posted!

Here's a Thanksgiving photo from earlier years. It's nice to have such good memories surrounding that wonderful holiday.




I mentioned recently that Snowy's hair (after removing his cone) was sticking up everywhere. Here are a few pictures to confirm that statement.




Good thing we love him for his little doggy heart and not his looks!

__________________________

Here are a few pictures of our "new" house, which we will move into on December 1st.

Steve is full of ideas for dressing it up, working on the lawn and the shrubs and putting some railing up on the porch between the columns. But that will all come down the road; right now, we just need to get moved in and have a place in Manteo to permanently hang our toothbrushes!






Looking from the dining room into the living room. We were both thrilled that the dining room is big enough to hold our huge dining room table, even with all the leaves put in. We're looking forward to filling the table with people and filling the room with conversation and laughter.



The breakfast nook



Kitchen



The back deck is big enough to fit a LOT of people!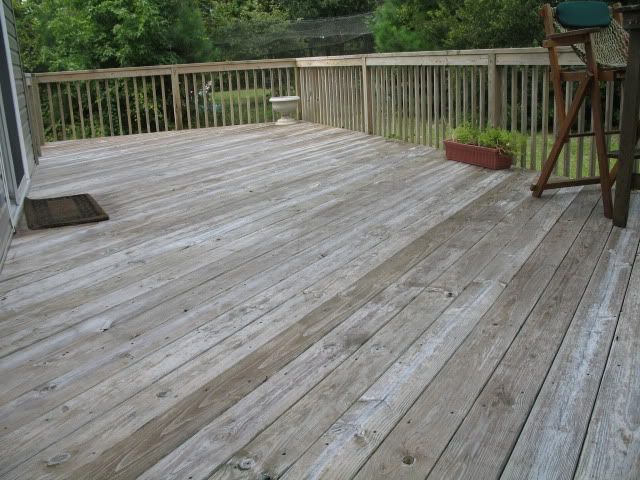 Sarah's very large room on the third floor. (That's Steve and our real estate agent poking around.)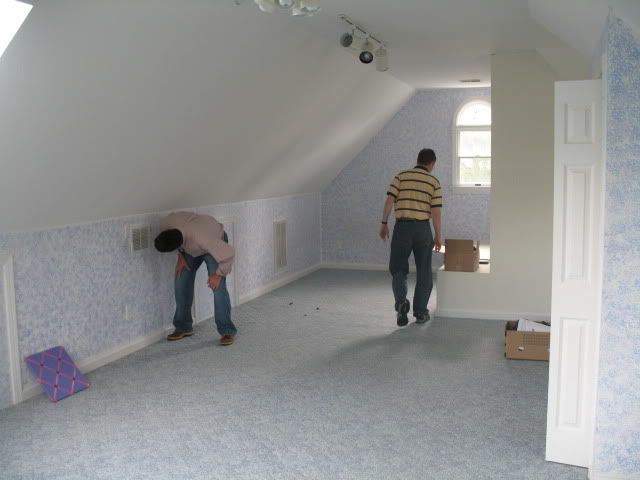 We feel very blessed to have found this 4 bedroom, 2 1/2 bath house since it wasn't even officially on the market when we started looking. There really wasn't one other house in Manteo that worked for us that was anywhere near our (limited) price range except this one, which our real estate agent had to really dig to find.

And to find a house where the owner was willing to allow us to rent it before buying was an extra blessing! We are very thankful for God's provision for us in a very challenging housing market.

________________________________

I'll close with a couple of questions:

Q. My daughter will be starting on Accutane tomorrow for acne. She'll be on a 6 month treatment program and we're hoping that this will work as other treatment programs have not worked. Sarah's skin always looks so beautiful in the pictures you post and i just remembered that she had to take accutane. I know the side effects can be tough - esp. the dryness. Do you have any recommendations of products for her skin or lips to help with the dryness. --Judi
A. Judi, it could be that your daughter's skin won't get as dry as Sarah's did during treatment since Sarah's skin didn't "need" the treatment for acne. However, Accutane is definitely a "dryer-outer!" Sarah's dermatologist recommended Cerave lotion for Sarah which worked well for her. As far as dry lips, we were never able to find anything much better than plain ol' Vaseline.
However, some of the Smithellaneous readers out there may have some additional advice for really dry skin/lips. Judi and I would love to hear from you!
Q. Any tips on how NOT to worry that work for you? ---Guerrina
(This question is in reference to me writing that I was very "good" at worrying.)
A. Once again, I am going to throw open this question as a "group discussion." Do any of you have any tips that work for you that keep you from worrying as much?
For me, I like to think of the phrase in the Bible that says (in various permutations) "Fear not." What I especially like about it is that it occurs in the Bible 366 times; once for each day of the year, plus a little.
Why would we be told not to fear so many times? Because God knew how many reasons we would have to fear. In fact, the Bible says that as time goes on, "men's hearts would be failing for fear." We've sure seen lots of that!
And so today, and during this crazy upcoming month, I will remember that 366 times I have been lovingly instructed to "fear not."
What helps YOU when you tend to worry?

And the last question is a question from me to YOU!
Q. Does anyone have any good stories to share about giving The Look to your spouse? Maybe you remember a specific time or incident when nothing would do but The Look.
Your stories will be well appreciated here in Smithellaneous Land!