Okay. Leftover sloppy joes have been heated and consumed. (From paper plates.)

Steve is down at CVS getting a flu shot.

Sarah is doing the dishes.

Snowy is "helping" Sarah with dishes.

I am preparing to do a brief update before grabbing a book and falling thankfully into bed. (On a heated mattress pad, which is one of the world's best inventions since chocolate.)

But enough of all that trivial trivia. You're probably waiting to hear how the Day at Duke went. Well then, here is a brief, pictorial report.

The day started with a blood draw.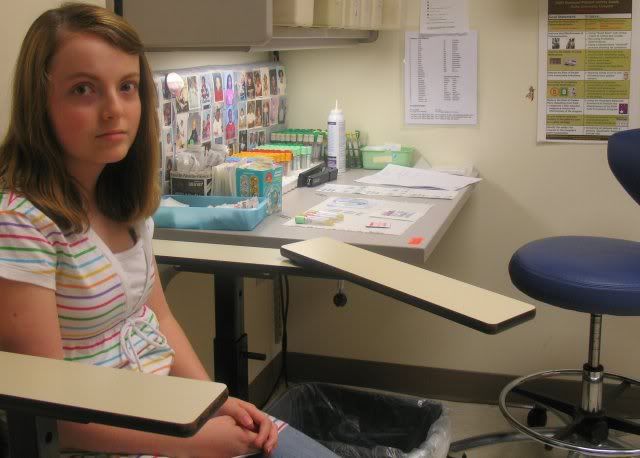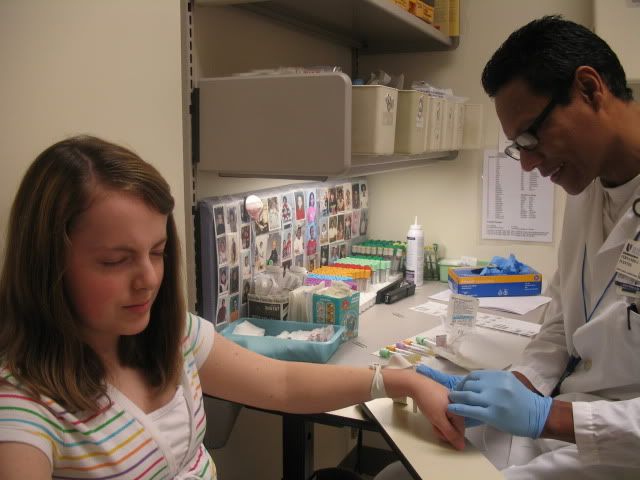 Followed by an eye appointment.



And a walk down a path . . .



. . . and down some steps to a different building



Then there was an elevator ride . . .




. . . followed by a walk to another building for her MUGA test injection




Which included more needles




And radioactive materials. (Which should just increase her natural glow.)




It also included a picture taken in the changing room by her goofy mother.




Then came the scan itself



And then a walk back to the first building for a hearing test . . .



. . . and pulmonary function test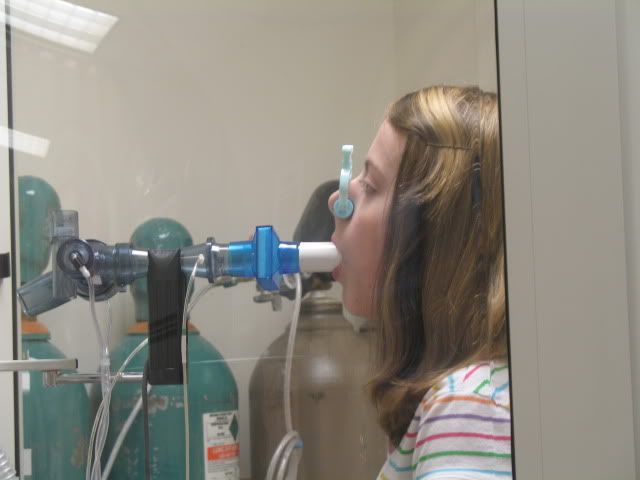 Then it was on to radiology for a chest x-ray



From there, we walked to the treatment room to wait for her oncologist and nurse practitioner.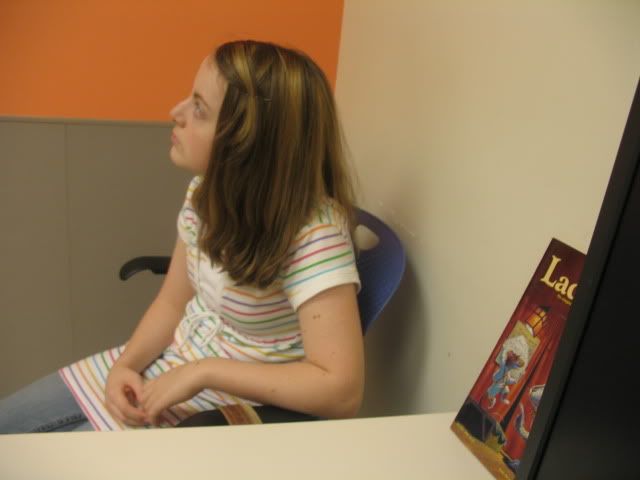 And wait . . . .




She took some pictures to pass the time. I was a handy target. (I think she calls it "revenge.")




The doctor and nurse practitioner arrived. Conversation ensued. An exam was done. Results were discussed.



Then it was time for the annual picture with Sarah and Dr. Driscoll




The day ended with Sarah and me both getting double flu shots.

Please try not to be TOO jealous of the "Michelle Obama Upper Arms" that I'm displaying.




Some comforting hand holding went on during the getting of the aforementioned shots. I comforted her and then she comforted me. We're a pretty good team in that regard.



And the medical bottom line from the whole day? Do you really want do know? You do?

Okay then. Here it is.


Dr. Driscoll said that Sarah is one of his most boring patients ever! As he flipped through all of her results from the day, this is what we heard.

Blood work: Perfect

Eyesight: Perfect in one eye, better than perfect in the other

Pulmonary Function Test: Improved markedly from last year; in fact, Sarah has made it up into the low normal range after being way below normal for seven years.

Chest X-Ray: Normal

Hearing: No change. (Which is good because post-transplant change is usually NOT for the better.)
Heart Test: No change. Another MUGA is not needed for at least two years

Hormone levels: Perfect

And the most incredible news about that? Dr. Driscoll said when looking at her current hormone levels that he wouldn't be at ALL surprised if she is able to conceive children after all. We were told for seven years that she wouldn't be able to, because of the damage to her ovaries from chemo.

THAT happy news brought tears to this mama's eyes, just like it brought tears to my eyes when were told before transplant that she would be infertile.

Basically, Dr. Driscoll just said that she is doing fantastic, is happily normal, and completely boring. (In a medical sense, of course.)

So with no huge medical issues to discuss, he sat and chewed the fat with us for a while, reminisced a little about transplant days, asked how Nathan was doing, inquired about Steve, and just generally treated Sarah like the wonderful "non-patient" she is!

I am thrilled beyond words to have a medically boring child sleeping under our roof tonight. I am happy that we get to end Sarah Smith Day with thanksgivings.

Now bring on the heated mattress pad and the book. The mother of the marvelously boring child is headed for bed . . . rejoicing (and yawning) all the way.