We recently found out that when we move to Manteo, we will become Manteo-ers. We weren't sure if it was Manteo-ites or Manteo-ans but it seems the consensus is with the Manteo-ers. So now we know. And so do you!
On another Manteo note, our realtor called us earlier in the week with a housing glitch. Turns out that the renters who are currently in the house had signed a contract saying they had sixty days (not thirty days as we had thought) to move if the house was sold. Which would mean we couldn't move into the house until the first part of January! Which would mean uprooting from Smithfield and living in Manteo in temporary lodgings all the way through December. And with Christmas being that month and Nathan being home--that was just a very non-inspiring thought.
So I spent the week worrying over it (on and off) and yesterday the realtor called again and said it had been worked out so that we could still move December 1st! Woo-hoo! See? Worrying pays off? (just kidding)
I had mentioned in an earlier update that there was a possibility that Steve might move to Manteo by himself during the month of November with Sarah and I just continuing to go on weekends. However, he talked with a couple leaders at the church and they said to just go ahead with the way we're doing it now. With a big family holiday in the month of November, and Nathan being home from college, and the task of getting everything ready to move, Steve will have his hands more than full in Smithfield taking care of the thousand "guy details" he's so good at.
As we were traveling here to Manteo today, we stopped at Wendy's for lunch. I got the hamburger off the value menu and then did something I had never, ever done before. Do you want to know that was?
Well, then I'll tell ya!
I refrained from removing the tomato and lettuce (which I always do) and I ate the burger with them still on! I feel like a real grown up now. And it was actually pretty good!
I'll close out with a few pictures of our favorite spot in all of Manteo--the bookstore! It's in the downtown, waterfront area and is beautiful and quaint and well stocked. Sarah and I have decided that we may just stay there all day, every day, and forgo school and housework entirely. Think anyone would notice?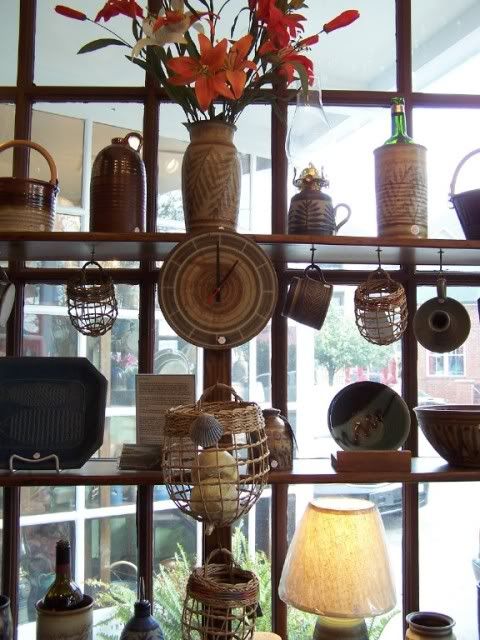 Of course, we might possibly leave the bookstore every once in a while for one of the other "local attractions."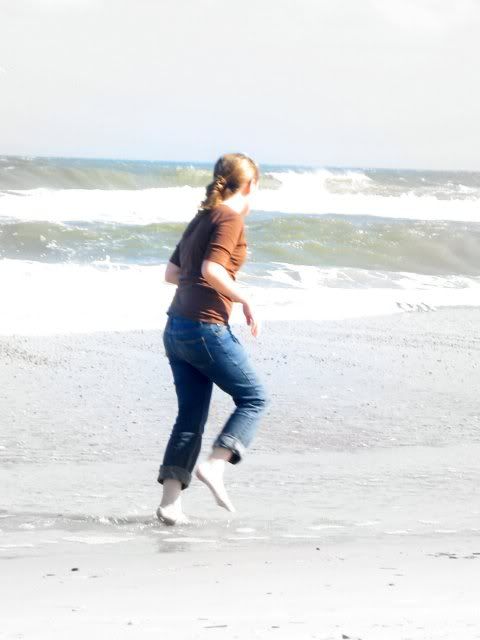 It's great bein' Manteo-ers!