Every once in a while (Or "Every single once in a while," as Sarah used to say when she was little), I discover pictures that I haven't posted, or I find old favorite pictures that I just like looking at again.
So today is my day to unpicture-fy my backlog. Some of these you've seen before; some you haven't.
This is a letter that arrived home from Nathan in the past few months. I had to smile when I saw how he had addressed it.
A while ago, Sarah left this helpful Post-It note of instruction for Steve.
I mentioned last week in a post that I keep a shopping list taped to the inside of my cupboard with a pen always nearby. If you don't have an ongoing list like this, I highly recommend it.
I have mine divided into sections; as soon as I know I'm running low on something, I immediately write it on the list. (And yes, my handwriting really is as bad as it looks in the picture.) When I go to the grocery store, it makes shopping easy since I have everything organized by categories.
And the very best part? I never get in trouble when I haven't bought something a family member needs. If they haven't written it on The List, they know they can't complain about me not buying it! Good deal!


(I usually print out about 20 copies at a time, so I always have a new one ready to go.)

I've always loved this picture I took of Steve in Wisconsin many years ago. (The dog belonged to the people whose house we were staying at.)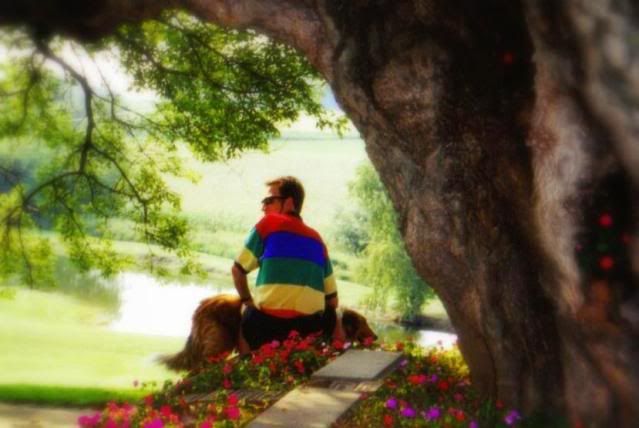 Here we are getting ready to leave my parent's house in Wisconsin after our visit in December of 2008. I didn't realize as that picture was being snapped that I had just said good bye to my dad for the last time.
Here's Sarah in our borrowed cottage in Manteo. Ain't she cute?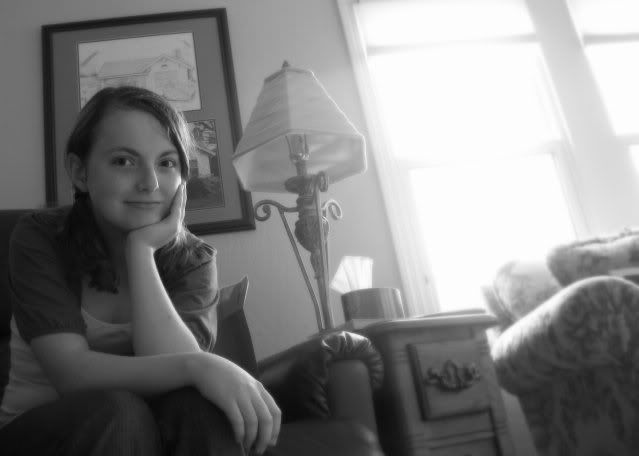 Sarah and Snowy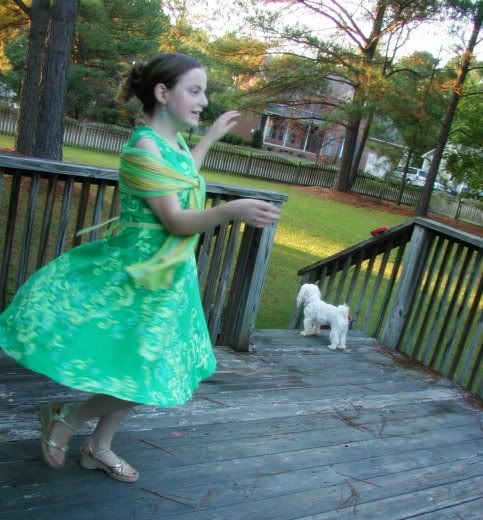 My beloved Smith Sibs
Nathan helping with Sarah's physical therapy.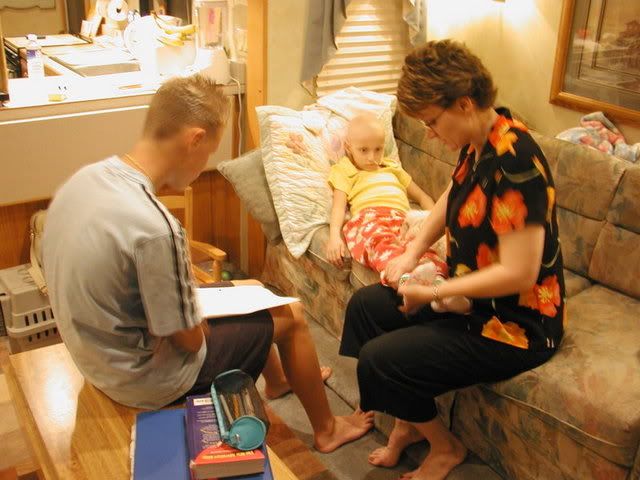 A tie-tying lesson before school. Is it just me, or does Steve look like he's still asleep?
__________________________
In other news, Steve has been working with our real estate agent all week on the offer on this house we're making. I am so very thankful that I am not a real estate agent. The complexity those people deal with is just mind boggling. Offers and counter offers and counter offers to counter offers and pages and pages of legalese and forms to sign. My brain hurts just thinking about it.
We put in our counter offer yesterday morning, so we may hear something today or tomorrow about where we are in that process. In the meantime, we've dropped the price on our house in Smithfield yet again and will probably drop it again next week if nothing happens.
We're getting to the point where we just really, really need to sell it, regardless of whether or not we make anything on it. Ten months on the market--it is time to SELL!
It it so frustrating living between two cities like this; our hearts are in Manteo but our bodies and house and possessions and stuff are all in Smithfield. Right now I feel like a woman without a country; I don't quite belong in Smithfield and I don't quite belong in Manteo.
Steve and I were talking yesterday and saying that when we do get ready to move everything over to Manteo (hopefully around December 1) we are going to be uprooting our lives at the busiest time of the year--right between Thanksgiving and Christmas.

I just want to go on record right now as saying that my Thanksgiving Dinner this year will probably consist of one can of chicken noodle soup. By that point, my kitchen will no doubt be completely undone, and I won't be able to find even a butter knife, let alone the fixing's for a turkey dinner.
Nathan and Meagan will be here during that time so maybe I'll send Nathan to Chick-Fil-A and we could all have a sandwich to go with our soup! Something to look forward to.
________________________
And lastly, I was going through some of the archive pages of Sarah's Spot last night and found some of the recipes that I posted there. I'm going to move them over here so that they'll be a part of the official "recipe file." (Remember, you can scroll down the right column and find the "recipe" category; just click on it and all the recipes I've posted here will show up.)
Also, from this point on, I'm going to put the recipes in posts by themselves so that you don't have to scroll through an entire entry just to find the recipe.
And speaking of recipes, what is you or your family's favorite thing you make for Thanksgiving or Christmas? Do you have a certain fool proof way of roasting your turkey? (I wish I did.) Do you make a side dish that everyone asks for every single year? Is your recipe for pumpkin pie or stuffing extra, extra good?

If you'll post those recipes in the comments area, I'll make a special addition to the recipe file filled with just Thanksgiving/Christmas dishes. That way, we can "steal" from each other and impress our own families with each others' recipes! (Anyone have a good recipe for canned chicken noodle soup?)
Alrighty then. Home school is calling my name! I need to take off my blogger hat and put on my teacher hat.
__________________________
PS. By the way, Snowy had a good night. (I was "on call" with him.) We'll be taking him back to the hospital in the morning to have his stitches looked at. My only concern at this point is that he has eaten hardly anything since coming home on Monday. I gave him a few little pieces of chicken yesterday and he's had some treats (following the twice-daily taking of his yucky medicine) but he hasn't had even one bite of his dog food. So we'll need to check in on that, too.
Thanks again for your concern for the beloved, smallest member of our family.