Steve just got an e-mail from the realtor who showed our home yesterday. The peoples' comments were, "Beautifully laid out, well maintained and our favorite house of the bunch!"

Yahoo!

They have asked for a copy of the neighborhood covenant and some other papers and have "casually mentioned" a closing date of January 1.

HOWEVER. No offers have been made and nothing is definite. It's just encouraging, after almost a year, to finally have some positive news in this regard.


What's not to love?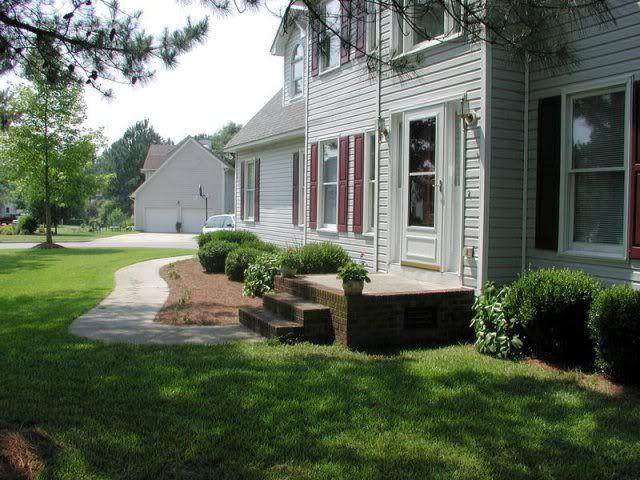 To the people who have already responded to the y'all/ya'll/you-all debate:

Norma--Congratulations for finally being an official Smithellaneous poster. You win the washer and dryer combo selected especially for you!

I do have to say, though, that your entry concerning this discussion made me just a teensy bit sad because, while it is very proper and dictionary-esque and correct to say, "you-all," it's just not very much fun!

I mean, "You-all?" Really? Please write to the publishers of that dictionary immediately and tell them that Becky said they are so very, incredibly wrong. (smile)

And to Stephanie who says it's "yall" and Angie who says it's "y'all," I'll just have to let the two of you work out your differences on your own! Maybe you can take each other out for coffee and get it figured out and report back. Sound good?

Anyone else want to weigh in?

My opinion is that I refuse to say "you-all" because its really hard to slur "you-all" in good Southern speakin' style. And if you can't slur a word and leave out a letter or two, a word is just not worth saying! (I mean, "sayin.'")
________________________

I just found this "Southern dictionary" on the web. Be sure to read down to the very last line! Hmmm . . . the debate continues.

AIM TO- plan to do
AIRISH- cold
BIGGITY- vain and overbearing
BITTY BIT- a small amount
CARRY ON- to carry on foolishness
CLODHOPPER- heavy work shoes or large shoes
CHUNK- throw, toss
'COON- Raccoon.
COW LICK- hair standing out on one's head.
DIRECTLY- in a little while, or a couple of weeks
DIXIE- Southern States of the U.S.ADO-HICKY- substitute name. Like the terms whata-ma-call-it or thinga-ma-jig
FALLING OUT- disagreement
FEISTY- being frisky
FIXING TO- about to
HEY- hello
HOLD YOUR HORSES- (be patient)
HONEY- affectionate term
LAID UP- ill, hurt, unable to work
MESS-one who carries on, "He's a mess."
MUCH OBLIGED- thank you; hope to return the favor
PIDDLE- waste time, doing nothing
PLAYING POSSUM- playing dead
RECKON- think or supose so.
SHINDIG- dance or celebration
SMOKEHOUSE- Shed with a dirt floor where pork and other meats is cured, and then smoked.
SORRY- inferior quality, worthless, and lazy
SOUTHERN BELLE- Southern lady
SPRING CHICKEN- young thing
SWEET TALKING THING- has a good line
TIGHT- stingy with money
WAIT ON- serve or assist
WART-TAKER-one who removes warts by charms or incantations
WHITE LIGHTNING- moonshine whiskey
WORRY-WART- one who is annoying

YA'LL or Y'ALL (can be spelled both ways)-you all, two or more people