We rolled in from Manteo last night about 9 pm.

I got out of the car doing my best and creakiest imitation of a 112-year old woman trying to walk. These middle-aged bones of mine don't seem to love riding in a car as much as they used to; it always takes about ten minutes just to unkink everything.

Happily, I am now unkinked (de-kinked?), fairly well rested from last night's sleep and am ready to get a new start on a new week.

My plans for the week?

I'm so glad you asked.

My main plan is to continue to ignore the empty boxes and full cupboards that are fixing me with their stern gazes and just hope against hope that my packing responsibilities will vamoose, vanish or otherwise go away. Or else the boxes will pack themselves. Or something.

And speaking of packing, here I am five years ago at the other end of that delightsome process.




What our kitchen looks like now. (A teensy bit of an improvement.)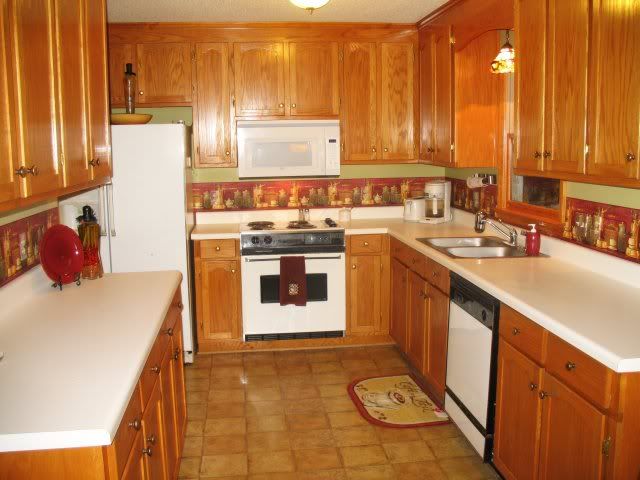 I seem to be at a point in my life right now where the House Mourning Process is kicking in. Big time.

I walk around and look at stuff--the serene backyard, the kitchen nook, a sunny corner of the living room, Nathan's bedroom--and I think, "Only three more weeks until this is all gone. Forever. Sniff."

I have lived in this house longer than any house in my entire life. (Yes, I was born a rambling man woman.) In addition to that emotionally laden fact, when we moved here five years ago, Sarah and Nathan were just eight and fourteen years old.

Can you believe how young they look?





Now? They are fourteen and twenty.

"Fourteen and Twenty Years ago . . . " Isn't that line from some famous historical speech? Oh wait. That was "Four SCORE and Twenty Years ago." Good thing Sarah has such an astute teacher for her home school!

Anyway, here is a more recent photo of my almost grown-up offspring. And their Dad. And dog.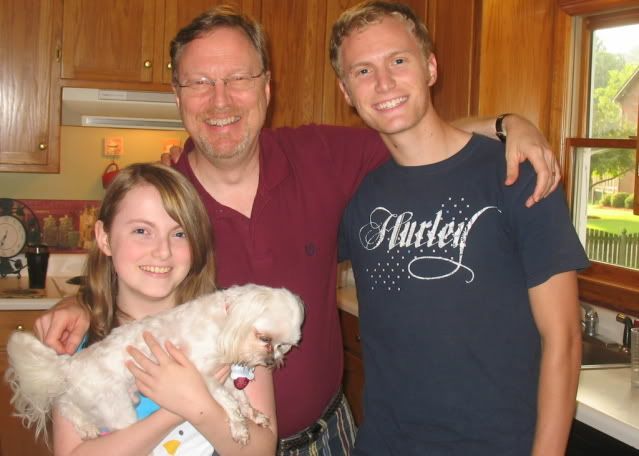 Are there memories in them thar walls? You bet there are! And as far as I can tell, U-Haul doesn't box up memories. (In the South we call it, "Ya'll Haul.")

And so I continue to ignore the boxes and concentrate on the memories.

Denial? Yup.

Will the boxes pack themselves?

Um. Probably not.

But if memories could pack boxes? We'd be good to go.

_____________________


Coming later today. Pictures from the weekend like these . . .




. . . and a way to promote YOUR blog here!


Hurray for unkinked Mondays!