I had a laughably lofty goal of getting up this morning, doing some more unpacking, straightening up a little, saying good bye to Nathan and then sitting down to write a lengthy, poignant, humorous, unforgettably fabulous post, complete with wondrous pictures--all before noon.


And how did that plan go?


Ha. That's how the plan went.


After I had crawled out of bed, I stumbled blearily around the house a while and then took Sarah with me to pick up Snowy from the kennel. I was a bit worried about him because it's been a long time since he's been away from all of us for five days. Amazingly, he was calm and happy and hasn't shown any ill feelings toward us for abandoning him to the land of strange people and strange dogs. Good ol' Snowy. He's such good therapy.


Got back home, helped Nathan a little with some last minute laundry, ate breakfast, checked my e-mail and then it was time for the oldest chick to fly from the nest. Again.


As I hugged him, I briefly felt a temporary rush of tears but then it occurred to me that I was just too tired to cry. But I wasn't too tired to know I was going to terribly miss my funny, fun, loving, fabulous oldest child.


The really cool thing about the timing of these past few days is that if Dad had died even one day later, Nathan wouldn't have been able to attend the funeral. He already had to get permission to be late to school and the absolute latest he was allowed to get there was tonight.


It's going to be a tiring day for him, on top of a lot of tiring days. He'll drive ten hours, arrive about 7 pm, move into his dorm room and then start classes tomorrow morning. He's been up at since 5:45 this morning, packing his stuff and working with Steve to rotate the cars on his tire and change the oil. I'm glad he's young!


At any rate, after Nathan left, I took one look at all the tasks surrounding me and got so overwhelmed that I fell back into bed and slept three more hours. I told Steve that I would be an "up and down" person today. A couple hours up, a couple hours in bed . . .


I'm just so very happy to be back at home, sitting in my own personal recliner, with my own personal dog tucked in beside my very own personal person.


I know that when the numbness and fatigue wear off, there will still be layers of grief to work through, but for now I am just thankful for this quiet day at home--a place of peace for a weary heart.
_______________________



Since this was sort of a Nathan Post, I'll close with some Nathan Pictures from our trip.

With my mom.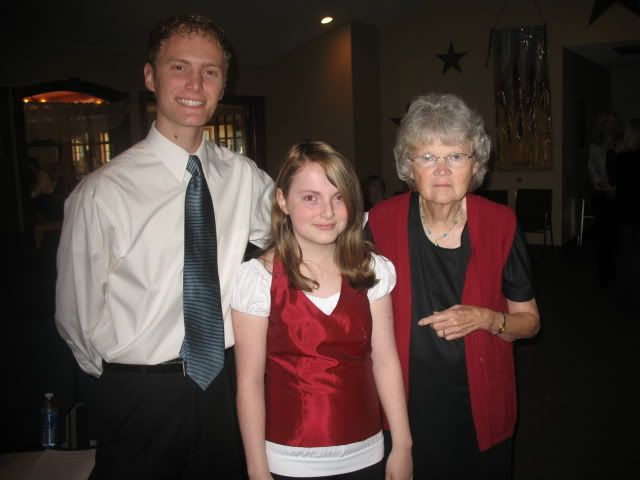 The morning of the funeral. Steve and Nathan with my sister, Debbie.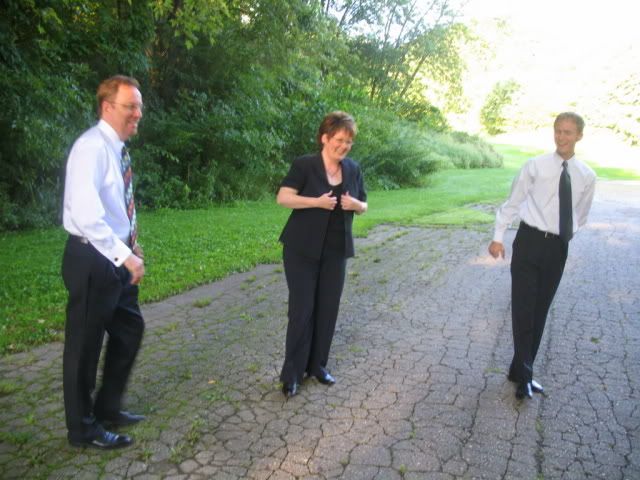 Meeting up with some cousins. From left to right: Caleb (Debbie's son), Sarah, Andrew (my brother Tim's son), and Isaac (my sister Ruth's son).



I'm still wondering when my little guy grew up.


The little country church near where dad was buried had a bell. And of course, the Smithettes had to ring it.


The graveside service (With Rev. Randy Mantik, Debbie's husband.)



Nathan was invited to read something at the graveside.



With his Uncle Tim, my oldest brother.


My favorite Nathan Picture of the day.